Why Israel-Hamas hostage talks collapsed: Media uncovers the reason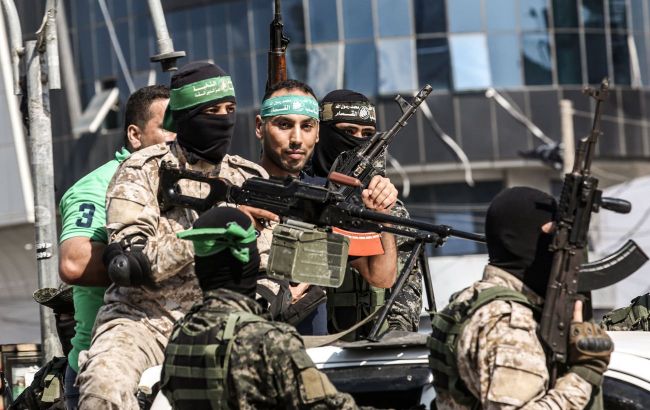 Why Israel-Hamas hostage talks collapsed (Getty Images)
The negotiations between representatives of Israel and Hamas on the release of hostages have reached a deadlock, as the militants refused to guarantee the release of a large number of foreigners, according to NBC News.
The media specifies that an unnamed former American official provided information about the reason for the failure of the negotiations.
"Hamas insists on obtaining fuel... Israeli and American sides, as well as other countries, want to release a large number of their citizens," he said.
The former U.S. official and an unnamed Israeli diplomat told the media that the negotiations collapsed before Israel decided to expand its ground operation in the Gaza Strip on Friday, October 27.
"On Thursday, the negotiations were going very well, and negotiators hoped to reach an agreement over the weekend. However, on Friday, disagreements arose, leading to the suspension of the negotiations," the diplomat said.
According to NBC, negotiations between Israel and Hamas for the release of 239 hostages, including children and the elderly, have been ongoing since the militants invaded Israel on October 7. Approximately half of the captives hold passports from 25 foreign countries.
Expansion of Israel's ground operation
On October 27, Israel began intensively attacking the Gaza Strip. The Israel Defense Forces also announced the expansion of their ground operation.
According to the IDF, additional troops were sent to the Gaza Strip during the night of October 30 to continue the operation. The territory of the Gaza Strip is being attacked not only by ground forces but also by aviation and the navy.