American special forces are aiding in the search for the hostages in Israel, Pentagon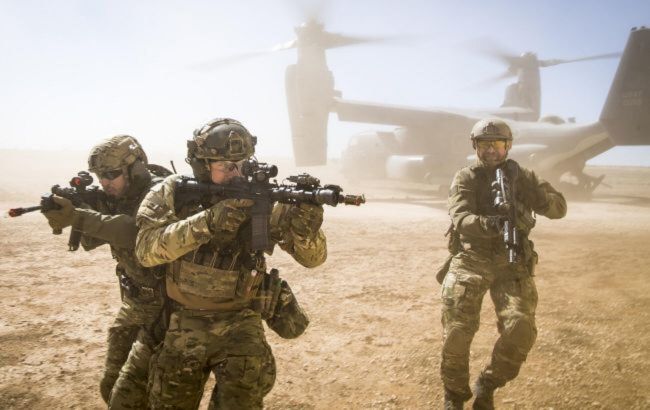 Photo: US Special Operations Forces (defense.gov)
A US Department of Defense representative stated that American commandos stationed in Israel are aiding in the search for over 200 hostages taken during the Hamas assault on October 7th, according to The New York Times.
Assistant Secretary of Defense for Special Operations and Low-Intensity Conflict at the Pentagon, Christopher P. Maier, stated at a Washington conference that the United States is "actively assisting the Israelis in accomplishing a variety of tasks."
He explained that the primary goal is to help Israel identify hostages, including American citizens.
However, Maier declined to specify the number of US special operations forces presently stationed in Israel.
Other US officials have recently stated that the Pentagon has dispatched several dozen commandos, supplementing the small group that was already in Israel on October 7 for the scheduled exercises.
The commandos, according to US officials who spoke on condition of anonymity to reporters, will collaborate with the FBI, State Department, and other US government officials who specialize in hostage rescue in their conversations with Israeli counterparts.
US Army Special Forces are not engaged in combat operations

According to Maier, they have not been tasked with any combat missions in Israel. However, discussions are ongoing between Washington and Tel Aviv regarding the challenging conflict that lies ahead in the Gaza Strip.
In discussions with his Israeli counterpart, Defense Secretary Lloyd J. Austin II stressed the importance of planning and precision in the execution of a prospective ground invasion of Gaza, where Hamas operatives have established an intricate web of tunnels beneath densely populated zones.
"We will work with them as much as possible to help advise them on those types of activities," Maier said.
Deployment of Western special forces near Israel
Several Western countries have discreetly placed small special forces units closer to Israel to aid in any possible rescue operations and provide assistance in the event of a large-scale evacuation of their citizens from Israel or Lebanon.
As per Maier, the US special operations forces in the region are also prepared to "assist in the evacuation of our citizens and secure our embassies."
Washington has no intentions of deploying military personnel to Israel
Earlier, the Times of Israel reported that the United States had dispatched military advisors to assist Israel in its operation against Hamas.
Following Israel's release of a soldier held by Hamas in the Gaza Strip, Pentagon spokesman Maier made a statement about the American commander involved in the operation against the group.
US Vice President Kamala Harris stated in a Sunday interview that Washington would not deploy soldiers to Israel or the Gaza Strip, citing domestic concerns about being embroiled in another expensive Middle Eastern conflict.
Earlier, news outlets reported that the US and Israel had commenced talks on the future of the Gaza Strip. Bloomberg reports that foreign troops may be deployed if the IDF successfully ousts Hamas, according to sources.
In mid-October, the media revealed that the United States selected 2,000 troops for potential deployment to Israel.