U.S. and Israel discuss Gaza's future, do not rule out foreign troops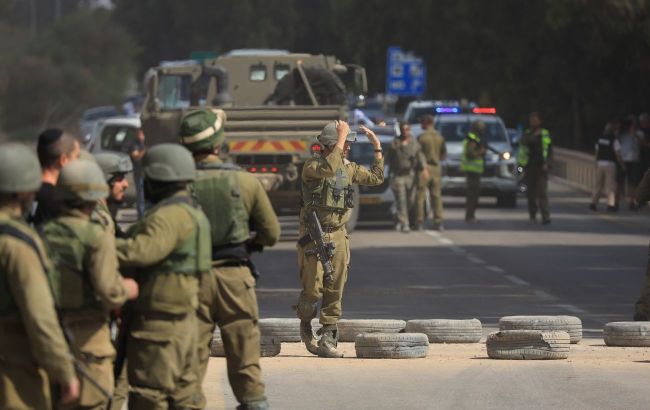 The U.S. does not rule out the option of sending foreign troops to the Gaza Strip (Getty Images)
The United States and Israel have initiated discussions about the future of the Gaza Strip. It is not ruled out that foreign troops may be introduced there if the Israel Defense Forces (IDF) manage to oust Hamas, according to Bloomberg.
Anonymous sources disclosed that these talks were prompted by the urgency to devise a plan for Gaza's future amidst Israel's ground operation.
According to insiders, the establishment of a multinational peacekeeping contingent for Gaza is being considered. The first option involves granting control over the region with the support of the U.S., UK, Germany, and France. As per sources, ideally, representatives of Arab nations would also join this effort.
The second option is to deploy peacekeeping forces following the model of multinational observer groups operating in the Sinai Peninsula and its vicinity, adhering to the conditions of the peace treaty between Egypt and Israel. Another option envisions placing Gaza under temporary UN supervision.
Sources stress that discussions regarding Gaza's future are still in the early stages. In turn, U.S. Secretary of State Antony Blinken openly stated that Gaza would not return to its previous status quo under Hamas leadership.
A representative from the National Security Council, Adrienne Watson, told Bloomberg that "sending US troops to Gaza as part of a peacekeeping force is not something that's being considered or is under discussion."
Meanwhile, all these proposed options pose a political risk for President Joe Biden and other countries. The White House believes that even a small contingent of American troops in jeopardy could turn out to be politically risky.
What's happening in the Gaza Strip
Three weeks after the incursion of Hamas militants into Israel, a new escalation has occurred in the Middle East conflict. The IDF has deployed its forces in the northern part of the Gaza Strip.
Currently, the Israel Defense Forces continue their operation in northern Gaza, claiming an expansion of the area. At the same time, active shelling of the Gaza Strip continues. According to the latest reports, there has been another blackout, with communication disruption in the region.