Israel expands ground operation in Gaza Strip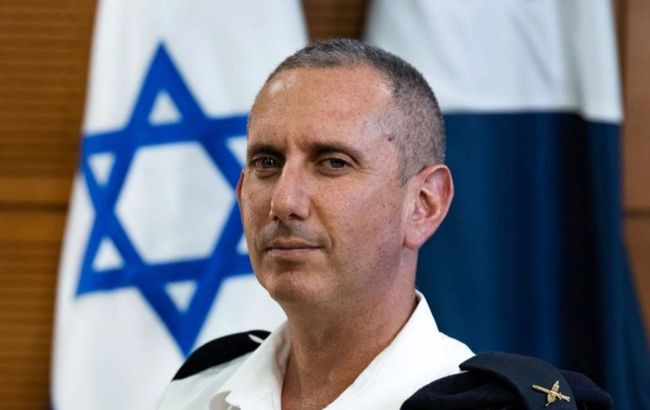 Spokesman of IDF Daniel Hagari (Photo: wikipedia_org)
Earlier on Saturday, October 28, Israeli military forces released videos showing columns of armored vehicles moving through the sandy areas of the Gaza Strip.
תיעוד מפעילות כוחות קרקעיים של צה״ל ברצועת עזה: pic.twitter.com/eioE4dHcWp

— דובר צה״ל דניאל הגרי - Daniel Hagari (@IDFSpokesperson) October 28, 2023
The IDF spokesperson stated that Israeli forces were "advancing through the stages of the war."
"Infantry, armored, engineering and artillery forces participating in the activity, accompanied by heavy [air] fire," he says, noting that "the forces are still on the ground and continue the fighting," he stated.
According to Hagari, during the ground operation in Gaza, no Israeli soldiers have been injured.
What led to this
Three weeks after Hamas militants invaded Israel in the Middle East conflict, a new escalation occurred. The IDF deployed its troops to the northern part of the Gaza Strip.
The New York Times reported that Israeli tanks entered Gaza territory. The IDF claims that Hamas terrorists will "feel the wrath" in the near future but asserts that this is not the planned ground operation.
At the same time, Gaza is under heavy artillery fire from the Israeli army overnight and in the morning. IDF aircraft struck 150 tunnels and underground bunkers in northern Gaza. Israel also reported the elimination of two Hamas leaders responsible for the militants' air capabilities.