Defense Forces disclosed details of the advance in the Staromayorske direction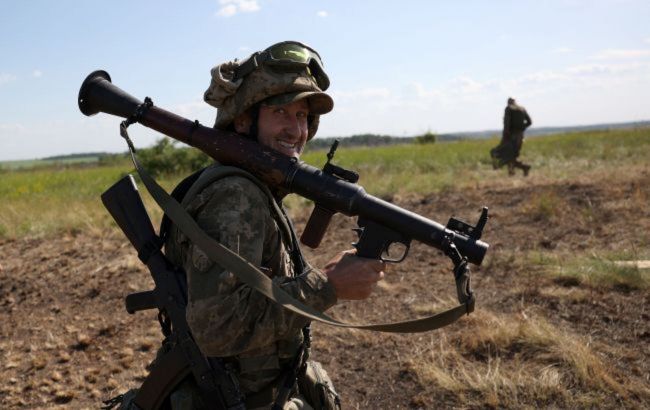 Illustrative photo: the Armed Forces of Ukraine advances in the Staromayorske direction, Donetsk region (Getty Images)
Ukrainian forces have advanced 500 meters along the frontline in the area of Staromykhailivka, Donetsk region, reported the spokesperson of the Joint Press Center of the Ukrainian Defense Forces for the Tavria direction Major Valerii Shershen.
He said that Ukrainian assault troops achieved another success in the area of Staromykhailivka. There, they advanced along the frontline by half a kilometer. Additionally, Ukrainian forces have penetrated up to 750 meters into enemy territory.
Ukraine's counteroffensive
The Ukrainian General Staff stated that the military continues its offensive operation in the Bakhmut, Melitopol, and Berdiansk directions, consolidating their positions at the achieved lines.
Meanwhile, Ukrainian defenders continue to hold back the Russian advance in the Kupiansk and Lyman directions.
It should be noted that the aggressors have withdrawn from their positions in the area of Andriivka, Donetsk region.