Series of explosions in Russian city of Belgorod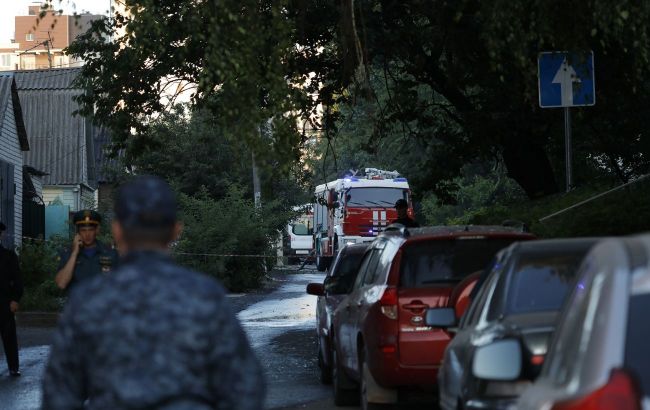 Series of explosions in Russian city of Belgorod (Getty Images)
In the Russian city of Belgorod, a series of powerful explosions were heard during the night of September 11, according to ASTRA.
According to eyewitnesses, some of the explosions were accompanied by thick smoke.
Shortly after, the Russian Ministry of Defense announced that their air defense system had downed 2 UAVs (Unmanned Aerial Vehicles) over the Belgorod region.
Situation in Russia's border regions
Over the past few months, explosions have been reported in various regions of Russia almost daily, with the Belgorod region being a frequent site of such incidents. Local authorities often attribute explosions to artillery shelling and drone attacks.
On the evening of August 12, residents of two towns in the Belgorod region heard explosions and gunfire. On August 13, an alleged drone attack was reported in Belgorod, resulting in partial damage to a residential building.
Furthermore, on September 1, the Belgorod region authorities claimed that the region had been targeted by unidentified aerial targets.
On September 5, loud explosions were heard in the region, reportedly linked to the destruction of unidentified drones.