Belgorod - Russia claims alleged drone attack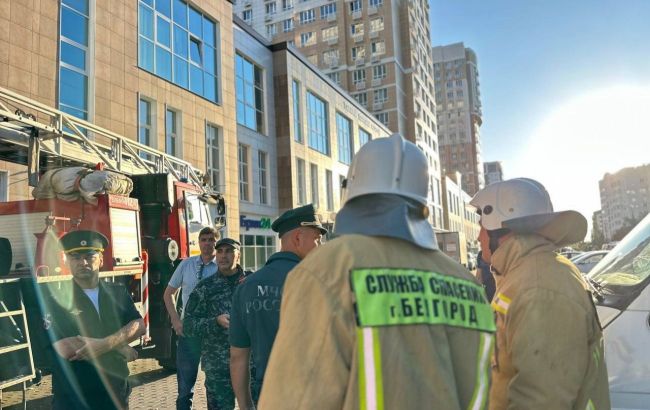 Russia claims alleged drone attack (photo: t.me/vvgladkov).
Alleged drone attack reported in Russian city of Belgorod. Partial damage to a residential building occurred, stated Viacheslav Hladkov, Governor of Belgorod Region, on his Telegram channel.
"According to preliminary information, at 5:43 PM on Yessenina Street, building 9, block 1, after an explosion, tiles from the ventilated façade fell from the 7th to the 13th floor. The most important thing is that there are no casualties," he said.
According to the governor, windows were shattered, air conditioners were damaged, and the building's façade was scarred in the residential building.
"The apartment-by-apartment assessment is ongoing. Approximately 15 vehicles were also damaged. Operational and emergency services are currently at the scene," he stated.
According to him, the causes of the incident are being determined.
According to the preliminary version, the damage was allegedly caused by a UAV attack.
Russia claims alleged drone attack (photo t.me/vvgladkov)
Explosions and fires in Belgorod region
In recent months, explosions have been occurring almost daily in the Belgorod region. Local authorities often attribute these incidents to artillery shelling and drone attacks.
For instance, on June 24, a fire broke out at an industrial facility in Shebekino, Belgorod Oblast. The cause was reportedly a drone attack.
On the same day, loud explosions were heard in the Belgorod region, and local authorities claimed that air defense systems were activated to destroy two aerial targets.