Russians to relocate: Ukrainian Air Forces on ATACMS strikes consequences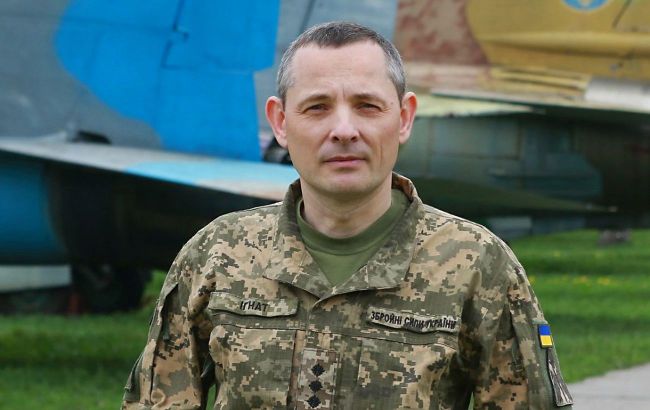 Spokesperson of the Air Forces of the Armed Forces of Ukraine, Yurii Ihnat (Photo: armyinform com ua)
Russian forces will be relocating their equipment to the occupied part of Ukraine after the Ukrainian Armed Forces' missile strikes using ATACMS on the airfields in Berdyansk and Luhansk, according to the spokesperson for the Ukrainian Air Force, Yurii Ihnat.
According to him, there is currently no definitive information available about Russian losses.
"We need to wait for intelligence data, satellite images, and possibly information from other sources before we can accurately determine the extent of the equipment destroyed," the statement says.
Ihnat explains that the fact that such long-range missile strikes were conducted with this type of weaponry, which Russia currently has no effective defense against, already indicates that the situation will change.
The spokesperson for the Ukrainian Air Force emphasizes that the enemy will be relocating, as seen with strategic aviation after the explosions at Russian airfields.
Strike on occupied airfields
On October 17, Ukrainian forces launched missile strikes on airfields in the temporarily occupied cities of Luhansk and Berdyansk.
According to information from the Special Operations Forces, the attack resulted in the destruction of nine Russian helicopters, an air defense system, an ammunition depot, and more.
Furthermore, The Wall Street Journal reported that Ukrainian forces had used ATACMS missiles with a range of approximately 160 kilometers for the attack (the standard range is 300 kilometers). According to journalists, a small number of these missiles were provided to the Ukrainian Armed Forces.
Today, Ukrainian President Volodymyr Zelenskyy stated that Ukrainian forces were already using long-range American ATACMS missiles against Russian occupiers.