Armed Forces on operations in Berdyansk and Luhansk: Russian weapons destroyed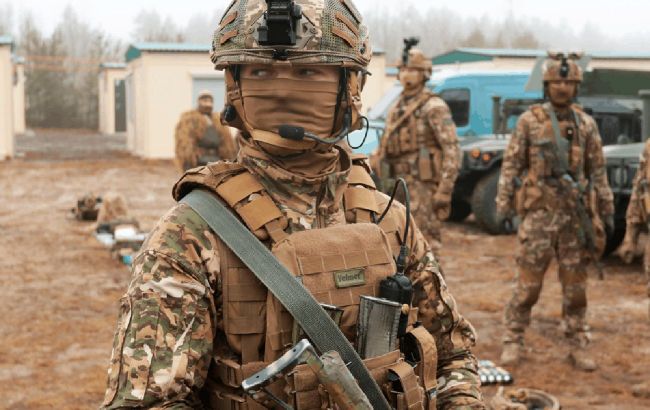 Ukrainian Armed Forces spoke about operations in Berdyansk and Luhansk (Photo: sso-mil-in-ua)
As a result of the DRAGONFLY special operation targeting enemy airfields in the temporarily occupied cities of Luhansk and Berdyansk, nine Russian helicopters, an air defense system, an ammunition depot, and much more were destroyed, according to Special Operations Forces of Ukraine.
The Special Operations Forces received information about the use of airfields in the temporarily occupied Berdyansk and Luhansk by the Russians, including the presence of a significant amount of aviation, special equipment, and ammunition.
The provided data was verified and confirmed. Coordinates and necessary information were transferred to the Defense Forces for targeting. As a result, the forces conducted a fire strike on the night of October 16-17, causing significant losses to the occupiers.
According to the latest information, in Berdyansk and Luhansk:
Nine helicopters of various modifications were destroyed.
Special equipment is located at the airfields.
Air defense system launcher.
Ammunition depot.
The takeoff runways of the airfields were damaged.
The ammunition depot in Berdyansk detonated until 4:00, while the detonation in Luhansk lasted until 11:00.
The enemy's losses in personnel amount to dozens killed and wounded. Bodies are still being recovered from the rubble.
Night strikes on airfields in Luhansk and Berdyansk
The Armed Forces Strategic Command reported the Defense Forces' strikes on enemy airfields in the temporarily occupied Luhansk and Berdyansk tonight.
Meanwhile, the Air Force stated that the Russians are trying to keep helicopters and tactical aviation on airfields closer to the front line for their attacks. Therefore, targeting enemy equipment in the occupied Luhansk and Berdyansk is crucial.