Russia's losses in Ukraine as of November 18: Over 600 troops and dozens vehicles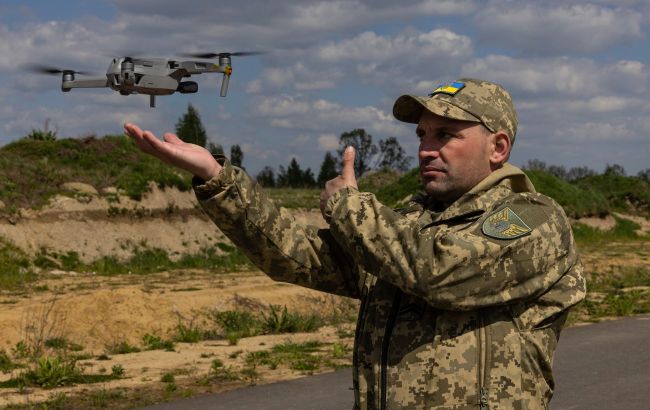 Photo: Ukrainian Armed Forces destroyed another 620 Russian occupiers (Getty Images)
The overall Russian combat losses from February 24, 2022 to November 18, 2023 are estimated as follows:
Personnel: About 317,380 (+620) individuals.
Tanks: 5,422 (+7) units.
Armored personnel vehicles (APV): 10,141 (+9) units.
Artillery systems: 7,726 (+14) units.
Multiple launch rocket systems (MLRS): 896 (+1) units.
Anti-aircraft warfare systems: 586 (+1) units.
Aircraft: 323 (+0) units.
Helicopters: 324 (+0) units.
UAV operational-tactical level: 5,726 (+17) units.
Cruise missiles: 1,563 (+0) units.
Warships/boats: 22 (+0) units.
Submarines: 1 (+0) unit.
Vehicles and fuel tanks: 10,091 (+14) units.
Special equipment: 1,090 (+4) units.
Frontline situation
Almost a month and a half ago, the occupiers intensified their offensive in the Avdiivka region. Although the Russians have reduced attacks in recent days, the Ukrainian Armed Forces anticipate a new wave of assaults soon.
The Commander-in-Chief, Valerii Zaluzhnyi, stated that in the month when the occupiers intensified near Avdiivka, Russia lost about 10 thousand soldiers in that direction.
In addition, the Commander of the East Military Group, Oleksandr Syrskyi, announced that the occupiers have intensified their activities in the Bahmut direction. However, our defenders are holding their ground.
Yesterday, the Ukrainian Armed Forces officially confirmed successful operations on the left bank of the Kherson region. Soldiers managed to secure several footholds. However, the work is currently complicated due to inclement weather.