Russia lost around 10,000 troops near Avdiivka month after assaults started, Ukraine's army chief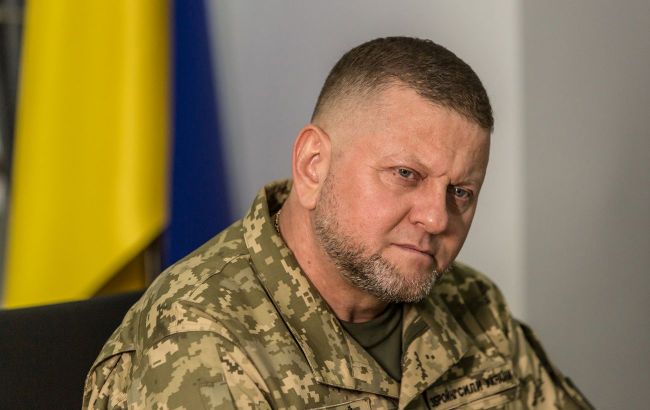 Commander-in-Chief of the Armed Forces of Ukraine Valerii Zaluzhnyi (Getty Images)
Today marks exactly a month since Russians began actively storming the outskirts of Avdiivka in the Donetsk region. Since then, Russia has lost approximately 10,000 troops in this direction, according to the Commander-in-Chief of the Armed Forces of Ukraine Valerii Zaluzhnyi.
"A month since the enemy started actively storming Avdiivka. A month of fierce battles, hardiness, and victories of our defenders who continue heroically holding the defense," the statement says.
Russia's losses in this direction
Zaluzhnyi stated that since then, Ukrainian soldiers destroyed:
Over 100 enemy tanks
250 other armored vehicles
about 50 artillery systems
7 Su-25 aircraft
The overall losses of the adversary in personnel amount to about 10,000.
Zaluzhnyi thanked to brigades, units, infantry, artillerymen, tank crews, scouts, UAV operators, and medics.
Photo: Battles for Avdiivka (facebook.com/CinCAFU)
"To every defender, male and female, who defends Avdiivka," Zaluzhnyi wrote.
Battle for Avdiivka
In October, Russian occupiers intensified their offensive on Avdiivka. The enemy shelled the city and neighboring settlements.
Recently, the General Staff reported that in the Avdiivka area, Russians, continue assaults to encircle the city using aviation support,
Earlier, the head of the Avdiivka Military Administration said that Russian forces were likely prepared for the third wave of the city's assault, but weather conditions prevented them from using equipment.
For more info on whether Avdiivka will become another Bakhmut and why the Russians intensified the offensive now, read the report on RBC-Ukraine.