Russian occupiers intensified their activity on Bakhmut direction - Ukraine's Ground forces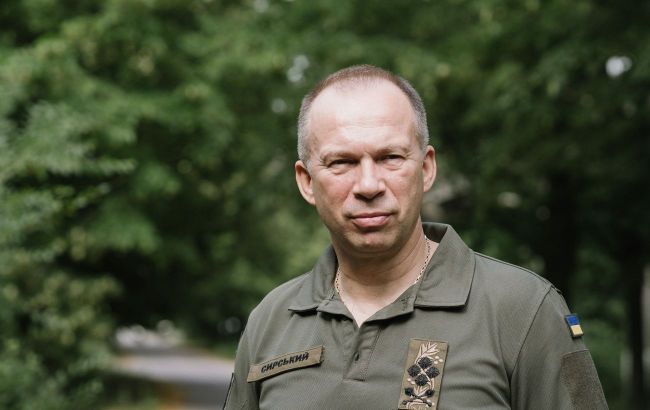 Photo: The Ground Forces Commander Olexandr Syrskyi (Getty Images)
Occupation forces have intensified in the Bakhmut direction. Invaders are attempting to regain lost positions, reported by Oleksandr Syrskyi, the Ground Forces Commander.
"Bakhmut direction. The Russians have intensified and are trying to regain previously lost positions," Syrskyi stated.
The Ground Forces Commander emphasized that the Ukrainian Defense Forces are acting professionally. The attacks by Russian occupiers are being repelled.
Volodymyr Fitio, the Head of the Public Relations Service of the Ground Forces Command of the Armed Forces of Ukraine, stated in a telethon that the occupiers in the Bakhmut direction were initially in a defensive position but are now breaking through the defense of the Ukrainian Armed Forces and attempting to storm.
According to him, the occupiers did not achieve strategic success on the Eastern front.
"Overall, the offensive on the Eastern front began in early October. We saw that the enemy was preparing for this, and the preparation lasted for three months. We were also preparing for this. The main task of the enemy is not to let us advance. So, if the enemy stops us, the combat actions will be more static," he said.
What's happening near Bakhmut
Bakhmut has remained the epicenter of hostilities for many months. During the summer counteroffensive, Ukrainian forces advanced on the southern and northern flanks of Bakhmut. The city itself remains under enemy control.
Currently, according to the latest General Staff reports, the Armed Forces of Ukraine are attacking on the southern flank of the Bakhmut direction. The defense forces also acknowledged that if the occupiers lose the northern flank, the Ukrainian Armed Forces could encircle Bakhmut operationally.
Moreover, military experts note that south of Bakhmut, there are active battles with the initiative being taken. If you want more details, you can read the article from RBK-Ukraine.
It is worth adding that the Ground Forces announced recently that the Russians have renewed their offensive with renewed strength on the Bakhmut direction.