Russia awaits sub-zero temperatures to strike Ukraine's energy infrastructure, minister states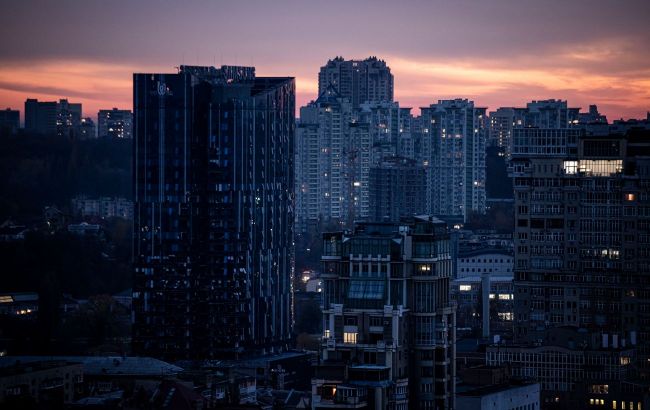 Illustrative photo (Photo: Getty Images)
The Russian Federation likely expects a stable drop in temperature and worsening weather conditions in order to launch further attacks on Ukraine's energy infrastructure, according to the Minister of Energy of Ukraine, Herman Halushchenko.
Halushchenko notes, "It seems important for them that the temperature remains consistently low. If the temperature drops to below zero and then rises above, they will likely await stable freezing conditions."
He emphasizes that during temperature drops, restoring infrastructure becomes more challenging.
"When infrastructure is already affected, the negative temperatures further complicate restoration efforts," he highlighted.
Attacks by Russia on the Ukrainian energy system and the threat of blackouts
Throughout last fall and winter, Russian aggressors relentlessly shelled Ukrainian territory, attempting to attack energy facilities. Despite the effective work of the Ukrainian Armed Forces' air defense, it was impossible to avoid all attacks. Consequently, emergency and then planned power outages were necessary for a period.
Recently, Minister Halushchenko stated that in the event of Russian military strikes on energy facilities during this fall-winter period, power outages could occur in Ukraine. However, such blackouts wouldn't be prolonged.
It's worth mentioning that according to forecasts by Ukrainian power company Ukrenergo, problems related to intensified shelling might arise this winter. However, the energy system won't collapse and will continue operating.
Russia again targets Ukraine's energy facilities
After nearly a six-month pause, Russian terrorists have resumed shelling energy facilities in Ukraine. At the beginning of autumn, due to Russian shelling, the network in the Kyiv, Zhytomyr, and Khmelnytskyi regions was damaged.
Russian invaders recently targeted one of Ukraine's thermal power plants. The equipment of the enterprise has been damaged.
Military experts also warn that Russia is accumulating missiles for renewed mass strikes. However, according to Ukrainian intelligence, the scale of these attacks will be smaller.
Financial Times has also learned about Ukraine's preparations for Russian strikes on energy facilities.