Russia accumulating missiles for repeated strikes - Defense Intelligence of Ukraine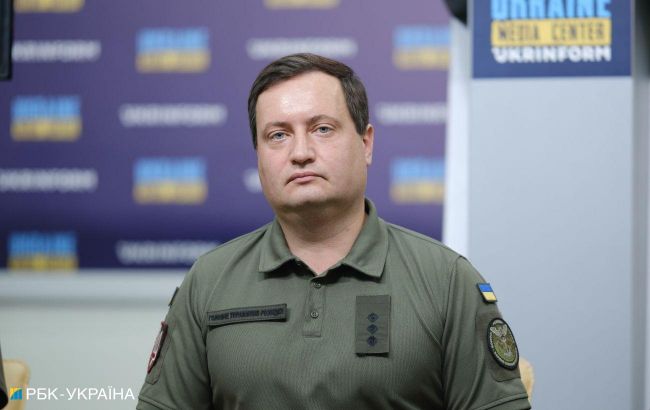 Andrii Yusov, a representative of the Defense Intelligence of Ukraine (Photo: RBC-Ukraine, Vitalii Nosach)
Russia is accumulating missiles, presumably preparing for attacks on Ukraine in winter. Last year's attacks may be repeated, but on a smaller scale, according to a representative of the representative of the Defense Intelligence of Ukraine, Andrii Yusov.
He emphasized that intelligence has no data on the dates of possible attacks by occupiers because "the launch time depends on a living person."
However, the representative of the Main Intelligence Directorate confirmed that Russians are accumulating missiles. The pauses in mass attacks evidence this.
"As lately, we have seen certain breaks in the mass use of rocket strikes on Ukraine, yes, accumulation is happening. And the threat of a repetition, albeit on a smaller scale, of terrorist rocket attacks by the aggressor state on Ukrainian civilian and energy infrastructure in the winter period, remains," said Yusov.
Russia is preparing for strikes on Ukraine.
Ukrainian military and leadership do not rule out that occupiers may again attack Ukraine massively with kamikaze drones and missiles. The target of the Russians may be Ukraine's energy sector. Analysts and experts believe that this winter, occupiers will be unable to leave Ukrainians without electricity.
British intelligence emphasizes that the invaders have not attacked Ukraine with strategic aviation and X-101 type missiles for over a month. This is the longest pause since the beginning of the full-scale war.
Ukrainian engineers underwent training in Britain on the eve of winter. The program aims to protect the energy sector in case of possible Russian attacks.