UK trains Ukrainian engineers to protect energy grid against Russian attacks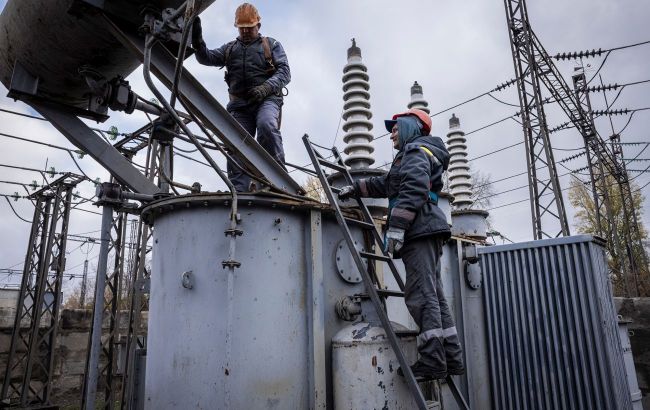 UK trains Ukrainian engineers to protect energy grid against Russian attacks (Getty Images)
The UK has developed an educational program for Ukrainian engineers ahead of winter. It involves teaching how to protect the energy infrastructure from Russian attacks, according to the UK Ministry of Defense.
British Army Royal engineers were involved in the training. The two-week program was developed for civilian engineers at the request of Ukraine.
Ukrainian engineers were taught how to identify the most vulnerable elements of the energy infrastructure, potential blast distances, and the effects of different weapons and explosive materials. They were also taught where to place barriers to protect objects from Russian attacks.
British engineers enlisted specialized reservists working in the critical national infrastructure sector in the UK. The training took place at a British gas plant, a military airfield, and a port facility.
Preparing for winter
Analysts and experts believe that this winter, occupiers will not be able to leave Ukrainians without electricity. Recently, Russians attacked Ukraine's energy system for the first time in half a year. There were minor power outages in the capital, as well as in the Kyiv, Zhytomyr, and Rivne regions.
Previously, Ukrenego (Ukraine's national energy company) discussed whether Ukraine's power system was ready for last winter's scenario.