Russians shell one of Ukrainian thermal power plants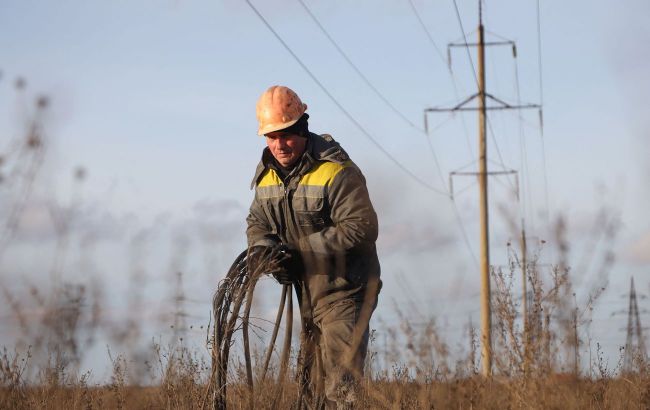 Russians shell one of Ukrainian thermal power plants (Getty Images)
Russian invaders shelled one of Ukraine's thermal power stations, damaging the facility's equipment, according to DTEK (largest commercial energy operator in Ukraine).
The attack occurred on the evening of Tuesday, November 7, targeting a thermal power station located in a front-line region.
According to DTEK, there were no casualties as a result of this hostile attack.
"The equipment of the facility has been damaged. Energy workers are making every effort to mitigate the consequences of the shelling," the statement reads.
Russians resume targeting Ukrainian energy infrastructure
Russian terrorists have resumed targeting energy facilities in Ukraine after an almost six-month pause. Earlier in the autumn, Russian shelling had caused damage to the power grid in the Kyiv, Zhytomyr, and Khmelnytskyi regions.
Recently, in the Vinnytsia region, power consumers were left without electricity due to the falling drone debris incident.
The military has warned that Russia is amassing missiles for renewed large-scale attacks. However, according to Ukrainian intelligence, the scale of the attacks is expected to be smaller.
Furthermore, the Financial Times has uncovered how Ukraine is preparing for Russian attacks on its energy infrastructure.