Romania supports starting Ukraine's EU accession talks by the end of 2023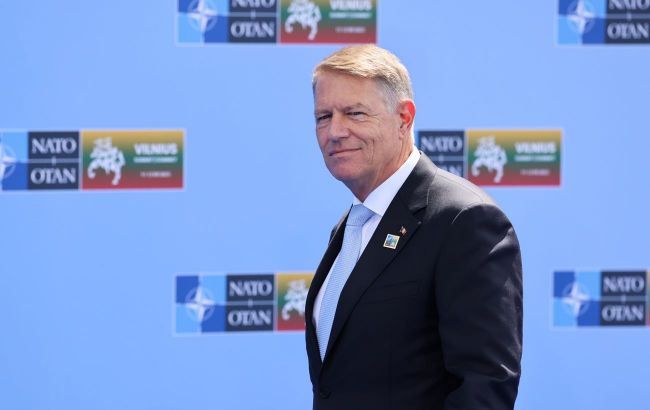 President of Romania Klaus Iohannis (Getty Images)
Romania supports starting of negotiations for Ukraine's accession to the European Union by the end of 2023, as President of Romania Klaus Iohannis says at a press conference with the leader of Ukraine Volodymyr Zelenskyy.
"Today, I confirmed Romania's political and practical support for the start of negotiations on Ukraine and the Republic of Moldova's accession to the European Union by the end of 2023. I will personally advocate for this decision at the European Council in December," he said.
According to the President of Romania, this decision will confirm the progress made by Ukraine and Moldova despite very challenging conditions. He notes that it will also be a strategic decision for the EU.
"At the same time, I underscored how important is to implement comprehensive reforms necessary for EU accession to ensure the stability of the state and Ukrainian society," added Iohannis.
Zelenskyy's visit to Romania
Today, the President of Ukraine arrived in Romania for an official visit. During the visit, Zelenskyy met with his counterpart, Klaus Iohannis. The leaders discussed security cooperation, including strengthening the air defense, the development of aviation and other defense coalitions, and the security situation in the Black Sea region.
Ukraine's accession to the EU
Last year, Ukraine was granted candidate status for EU membership. Now, the country must fulfill a series of conditions to become a full-fledged member of the bloc.
As of the end of June, Ukraine has fulfilled two out of seven conditions necessary to start negotiations. Recently, Prime Minister Denys Shmyhal stated that the country was completing the implementation of all European Commission recommendations at the government level.
For more information on negotiations for Ukraine's EU accession and what could hinder this process, refer to RBC-Ukraine's article.