Rocket strikes on Lviv, Lutsk, Dnipro on August 15 - Consequences called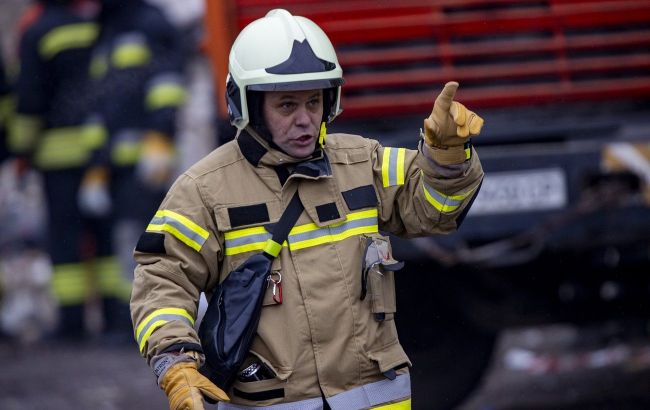 The consequences of the rocket shelling of Lviv and Dnipro have become known (photo: Getty Images)
As a result of the Russian rocket attack during the night of August 15, explosions were reported in a number of cities. In Lviv, hits on enemy targets were recorded, and in Dnipro, a fire occurred at a facility with casualties reported, according to the heads of the Lviv and Dnipropetrovsk Regional Military Administrations (RMAs), Maksym Kozytskyi and Serhii Lysak, as well as the Mayor of Lutsk, Ihor Polishchuk.
The situation in Dnipro
In Dnipro, according to preliminary information, one person was injured.
"Russian terrorists committed another crime. At 4:20 AM at one of the enterprises in Dnipro, a fire broke out. Preliminarily, 1 person was injured," the official stated.
He also mentioned that more information will be provided later and urged for compliance with information silence.
"I warn bloggers posting photos about responsibility!" he wrote.
Consequences in Lviv
As reported by his colleague from the Lviv region, there are hits in the region.
"Lviv remains the enemy's target. Stay in shelters!" he said.
Mayor of Lviv, Andrii Sadovyi, on his Telegram channel, informed that the air defense forces managed to successfully shoot down a significant number of enemy rockets during the air attack.
"Many rockets were intercepted, but there were hits in Lviv as well. Unfortunately, private houses were also affected. Relevant services are already on their way," he wrote.
Later, Sadovyi added that in Lviv, there were direct hits on residential buildings, and evacuations were underway.
"There is a fire on the upper floors. We are evacuating people. All services are on site," he said, accompanied by a photo from the scene.
Results of the Russian attack on Lutsk
In Lutsk, as a result of the Russian missile attack, there is also information about one confirmed casualty.
"In Lutsk, there was a hit at one of the industrial enterprises. Preliminary casualties were reported. All emergency services are working on-site," wrote the Mayor in his Telegram.
Rocket attack during the night of August 15
On the night of August 15, a countrywide air raid alert was issued in Ukraine, covering virtually the entire territory of the country. This alert was in response to a Russian missile attack. The Ukrainian Air Force reported launches of cruise missiles by the enemy, including from the strategic bombers Tu-95MS operating from the Caspian Sea region.
Later, military officials also confirmed missile launches by Russians from the Milleryovo area using aviation Tu-22 M3.
Explosions were subsequently reported in various cities, including Lviv, Lutsk, Khmelnytskyi, Dnipro, Zaporizhzhia, and Sloviansk.