RF prepares for new wave of attacks on Ukrainian energy infrastructure in winter - ISW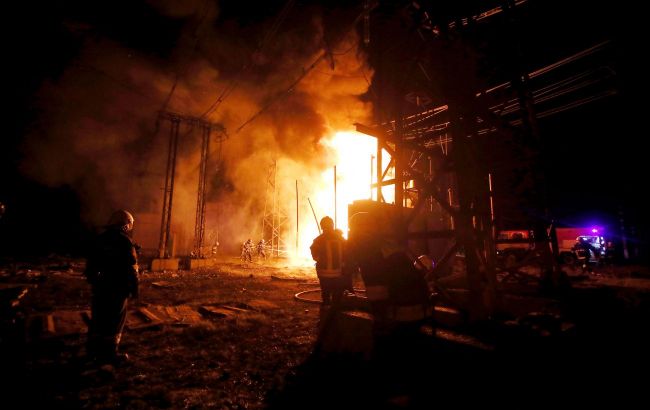 Photo: Russia is preparing for new strikes on Ukraine's energy infrastructure (GettyImages)
Last month, Russia used a smaller number of Shahed attack drones for shelling Ukraine than before. This may indicate the invaders' preparation for mass shelling of Ukrainian energy facilities in winter, according to the Institute for the Study of War (ISW).
Ukrainian Air Force spokesperson Colonel Yurii Ihnat stated on November 10 that Russian forces used approximately 500 Shahed-type drones in September 2023 and several hundred in October. He noted that the trend of nearly daily shelling continues, but Russia is using fewer munitions.
Military bloggers claimed that Russian Shahed attacks have become less frequent in the past month because Russian forces are planning to synchronize a new wave of intense combined strikes with the start of future large-scale ground operations.
Russia is again shelling Ukraine's energy infrastructure
After almost a six-month pause, Russian terrorists have resumed shelling energy facilities in Ukraine. In early autumn, Russian shelling damaged the network in Kyiv, Zhytomyr, and Khmelnytskyi regions.
Recently, consumers in the Vinnytsia region were left without electricity due to the falling debris from the Shahed drone.
Earlier, Russian occupiers struck one of the Ukrainian thermal power plants. The equipment of the enterprise is damaged.
Also, the military warns that Russia is accumulating missiles for repeated mass strikes. However, according to Ukrainian intelligence, the scale of shelling will be smaller.
The Financial Times has also learned how Ukraine is preparing for Russian strikes on its energy infrastructure.