Portugal ready to join training of Ukrainian pilots on F-16, - Zelenskyy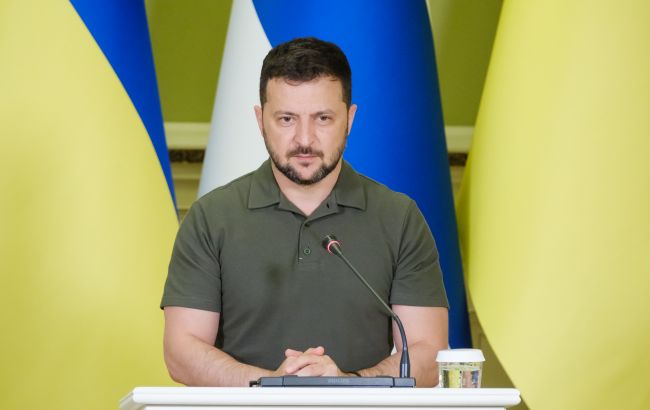 Ukrainian President Volodymyr Zelenskyy (Photo: RBC-Ukraine, Vitalii Nosach)
Portugal has confirmed its readiness to join the training of Ukrainian pilots on F-16 fighter jets, according to the President of Ukraine, Volodymyr Zelenskyy's statement, during a joint press conference with the President of Portugal, Marcelo Rebelo de Sousa.
"Portugal is a participant in our tank and aviation coalition. Today, Portugal confirmed its readiness to participate in training Ukrainian pilots and engineering personnel on F-16 aircraft," said Zelenskyy.
The head of the state also discussed with his Portuguese counterpart the possibilities of expanding defense cooperation, particularly regarding the supply of armored medical equipment and demining gear to Ukraine.
F-16 for Ukraine
Previously, the United States approved the transfer of F-16 fighter jets to Ukraine from Denmark and the Netherlands. The National Security Advisor to the President of the United States, Jake Sullivan, stated that Ukraine will receive the aircraft after pilot training.
The Netherlands will provide Ukraine with 42 fighter jets, while Denmark will supply an additional 19. Moreover, Ukraine will receive the first batch of F-16 fighter jets from Denmark before the New Year.
Earlier, Yurii Ihnat, the spokesperson of the Air Forces Command of the Armed Forces of Ukraine, reported that Ukraine needs around 128 aircraft to gain an advantage in the sky and replace the aging fleet.