Over 12 thousand Ukrainian military trained under NATO program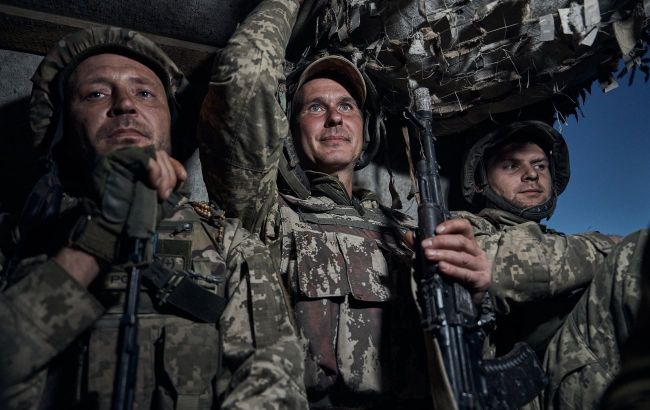 Ukrainian military trained under NATO program (photo: GettyImages)
More than 12,000 Ukrainian military personnel and instructors have undergone training and professional development within the NATO program Defense Education Enhancement Program (DEEP), announces the First Deputy Minister of Defense of Ukraine, Lieutenant General, Oleksandr Pavliuk.
He noted that Ukraine is increasing the intensity of collaboration with NATO within the DEEP program, particularly in the training of scientific and pedagogical staff, instructors, and other specialists for teaching planning and decision-making procedures according to Alliance standards (TLP, MDMP, OPP), as well as enhancing language capabilities.
Preparation of servicemen in courses for commanders and instructor sergeants is also ongoing. It is emphasized that, with the support of the DEEP program, a series of foundational documents have been developed regarding changes in higher military education. This includes the Roadmap for Improving Language Training in the Armed Forces of Ukraine and the Concept of Military Education System Transformation.
"On the path to implementing our ambitious plans, we will need the assistance of foreign advisors, NATO experts, and the DEEP Program. To this end, this year the 'Patronage' system vision for NATO member states over military educational institutions within the Ministry of Defense of Ukraine has been developed," said Pavliuk.
He added that the main task is to integrate Ukraine's military education system into the European military education space by implementing a comprehensive training architecture.
Training Ukrainian military to NATO standards
In November 2022, the European Union officially launched a training mission for Ukrainian fighters. Initially, it was planned that within the EUMAM mission, up to 15,000 military personnel would be trained. Later reports indicated that the EU would double the number of Ukrainian military personnel undergoing training.
In August, the Minister of Defense of France, Sébastien Lecornu, stated that 6,000 Ukrainian servicemen had already undergone training in the country as part of the training plan for the Armed Forces of Ukraine in 2023.
Towards the end of summer, the General Staff of the Armed Forces of Ukraine announced that Ukrainian military personnel in Poland had completed a training course on civil-military cooperation according to NATO standards.
British Prime Minister Rishi Sunak recently revealed that a total of 30,000 Ukrainian military personnel have already undergone training in England.