30 thousand Armed Forces servicemen trained in the UK - British PM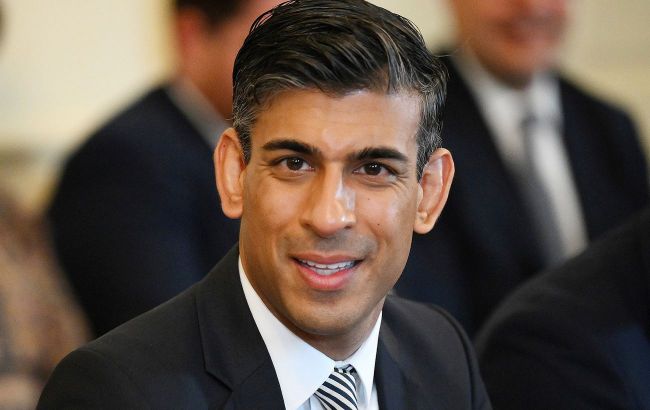 British Prime Minister British Prime Minister Rishi Sunak (Photo: Getty Images)
Another group of Ukrainian military personnel who underwent training in the United Kingdom returned to Ukraine this week. The training of 30,000 Ukrainian fighters has been completed in England, according to British Prime Minister Rishi Sunak.
The British Prime Minister stated that many Ukrainian military personnel who underwent training in England, as part of the agreements, will be deployed to the front lines in the east and south of the country upon their return home.
"As always, their route was lined with British soldiers applauding their Ukrainian brothers and sisters – because they know that you are fighting for values that we share," Sunak wrote.
He also mentioned that 30,000 Ukrainian military personnel, including artillerymen, marines, engineers, combat medics, etc., have completed training in Britain. This figure does not include the 22,000 Ukrainian military personnel they trained before Russia invaded Ukraine in 2022, he added.
Sunak recalled that in February, with Ukrainian President Volodymyr Zelenskyy, he visited some of these forces to "see them training on British Challenger 2 tanks."
"My message to Ukraine today is the same as what I told those soldiers: we will be with you until you are victorious," the British Prime Minister emphasized.
Training of Ukrainian military personnel in Western countries
In November 2022, the European Union officially launched a training mission for Ukrainian fighters. At that time, it was planned to train up to 15,000 military personnel as part of the EUMAM mission.
In February, the EU would double the number of Ukrainian military personnel undergoing training. An additional 15,000 servicemen would receive training.
In August, the French Minister of Defense, Sébastien Lecornu, announced that 6,000 Ukrainian military personnel had already been trained in France as part of the plan to train Ukrainian fighters in 2023.
Towards the end of summer, the General Staff of the Armed Forces of Ukraine reported that Ukrainian military personnel in Poland had completed a course on civil-military cooperation according to NATO standards.