Alleged NATO shells hit plant in Kursk region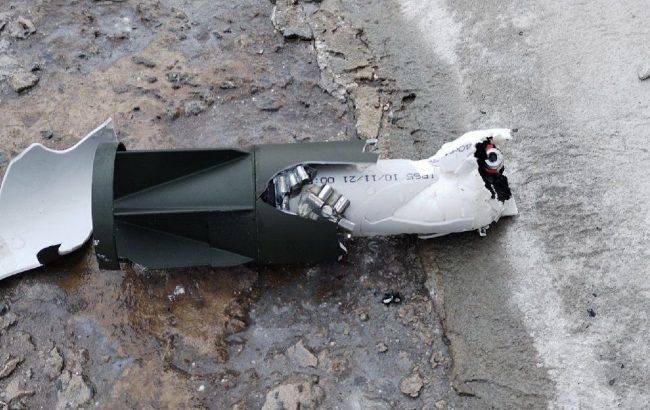 Russia's Kursk region reports shelling (Photo: t.me/gubernator_46)
In the Kursk region (Russian Federation), on the morning of November 9, a drone attack was held at a factory in Sudzha. The drone attack damaged some equipment at the factory, according to Kursk Region Governor Roman Starovoyt.
The Russian authorities in the region and propagandists claim that NATO cluster munitions were allegedly used for this attack.
"In Sudzha, a UAV of the Armed Forces of Ukraine attacked a butter factory. Three cluster munitions were dropped," the Russian official said.
According to the local governor, two shells damaged production barrels and an underground storage facility at the oil mill in Sudzha. There are also reports of a third munition that allegedly did not explode. Therefore, sappers arrived at the site to carry out neutralization work.
No one was injured in the incident.
Photos were published online allegedly showing the debris and fragments of NATO shells in the Kursk region.
Russia's Kursk region claims shelling by NATO cluster shells (photo: t.me/gubernator_46)
Explosions in the Kursk region of the Russian Federation

In recent months, various explosions, drone attacks, fires, and other emergencies have been reported in various regions of Russia, in the Kursk region as well.
Among the most recent incidents, we can recall the alleged UAV attack on October 26 against the Kursk Nuclear Power Plant (NPP), when the Russian side talked about an explosion near a nuclear waste storage facility, the alleged shelling a few days earlier, which caused a blackout in the town of Tyotkiono, and a similar incident on October 5 in several districts of the Kursk region due to a drone attack on infrastructure facilities.
It was also reported that on the night of October 18, the Security Service of Ukraine attacked the occupiers' military camp near the Khalino airfield in the Kursk region, and at least 18 drone attacks were recorded.