Security Service of Ukraine attacks military camp in Kursk region, Russia - sources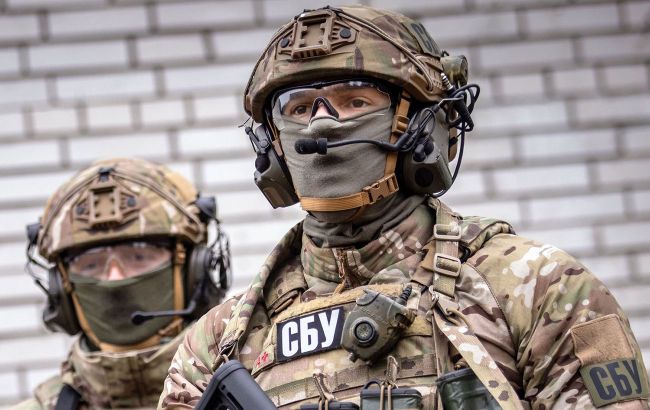 Illustrative photo (facebook com SecurSerUkraine)
Security Service of Ukraine (SSU) has attacked a Russian military camp near the Khalino airfield in the Kursk region. At least 18 drone strikes were recorded, according to sources within the SSU.
Sources indicate that the Security Service of Ukraine launched a nighttime attack on a Russian field camp near the village of Postoyalye Dvory, situated near the Khalino military airfield. This camp had hosted up to 3,000 Russian military personnel and approximately 80 pieces of military equipment.
The SSU said that the exact number of enemy casualties is still being determined. Nevertheless, the impact was significant, with at least 18 drone strikes documented in the camp.
"Residents from surrounding villages were discussing explosion sounds on social media all night long. It is somewhat weird that they could hear these sounds, as Russian authorities previously reported that their air defense systems had shot down all drones and there were no losses," sources added.
Preceding events
On the night of October 18, residents of the Kursk region reported powerful explosions on social media. Subsequently, Russians claimed that they had come under drone attack.
Kursk region Governor Roman Starovoyt asserted that six drones had supposedly been shot down in the Kursk district, and four electronic warfare systems had been eliminated.
Russia's Ministry of Defense also attempted to justify the explosions. Sergei Shoigu said that a total of 28 drones were allegedly shot down over the Kursk and Belgorod regions and above the Black Sea.