Explosions in Kursk region of Russia - Drone attacks reported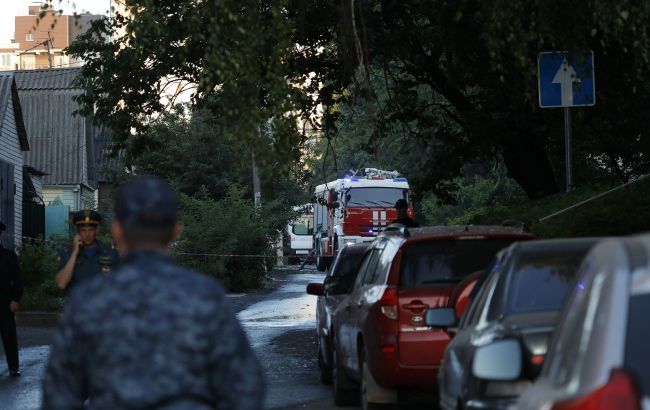 Explosions have occurred in the Kursk region of Russia, leading to power outages (photo: Getty Images)
In several areas of Russia's Kursk region, explosions were reported this morning, on October 5. It is alleged that drones carried out an attack on infrastructure objects, according to Shot.
Unidentified kamikaze drones conducted a series of strikes on infrastructure objects in the Sudzhansky, Korenovsky, and Glushkovsky districts of Kursk region, Russia. These strikes resulted in power outages in the affected areas.
It is reported that emergency crews have already begun the process of restoring electrical power.
Nighttime explosions in the Kursk region of Russia
In the past week, there has been an increase in the number of explosions in Russia's Kursk region, particularly during the nighttime. On September 29, the Kursk region in Russia reported a "massive drone attack." The local governor, Roman Starovoit, claimed that their air defense systems allegedly shot down at least 10 drones.
Furthermore, in Russia, it was reported that one of the UAVs "dropped two explosive devices on a substation, causing one of the transformers to explode." As a result, five populated areas and a hospital were left without electricity.
Earlier, sources from RBC-Ukraine reported a "blackout" in Kursk region, Russia, which was orchestrated by Ukrainian special services. This occurred on September 26 when a drone dropped an explosive device on a power substation in the village of Snagost, causing seven populated areas to lose power.