Shelling of Tyotkino, Kursk region - City remains without power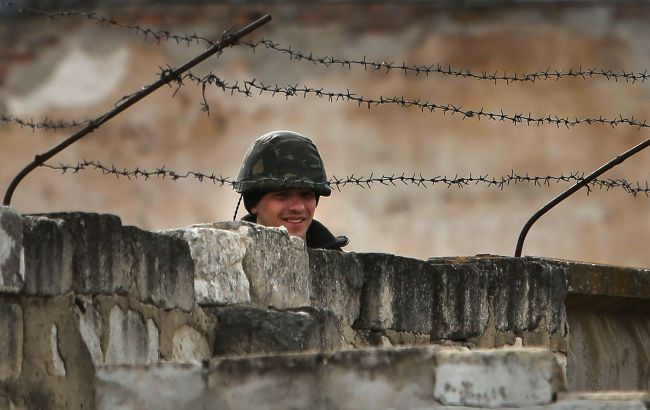 Russians claim shelling in the Kursk region (photo: Getty Images)
In the city of Tyotkino, Kursk region, Russian Federation, there has been a power outage. It is reported that the power transmission lines were supposedly damaged during shelling, states the Kursk region Governor, Roman Starovoyt.
"Today, during the daytime, the settlement of Tyotkino was shelled from the Ukrainian side. No residents were harmed. However, the power transmission line was damaged, causing a partial power outage in the populated area," Starovoyt reported.
According to the governor, emergency crews have already begun the process of restoring the power supply.
"Shrapnel caused damage to one of the residential homes," he added.
Explosions and fire in Russia
Over the past year, explosions and fires have been reported in various regions of the Russian Federation. Typically, the authorities attribute these incidents to shelling or drone attacks, often blaming Ukraine.
For instance, earlier this month, an explosion occurred in the city of Kurchatov in the Kursk region. On July 14, reports indicated the falling of debris from an unidentified drone within approximately a hundred meters of a local FSB (Federal Security Service) building.
On the same night of July 14, there were reports of an explosion in Voronezh, Russia, allegedly caused by a drone and the activation of air defense systems.
A few days before that, Moscow experienced several powerful explosions, where it was suggested that air defense systems might have been active.
Prior to these incidents, there was an explosion near a military airfield in Krasnodar Krai, Russia. The resulting crater, formed around 200 meters from the facility, measured approximately 10 meters in diameter and about 4 meters deep.
It was also reported that on July 4, residents of Belgorod heard loud explosions. Reports suggested that air defense systems were active in the area. Two days later, on July 6, similar explosions were heard in Belgorod and the Belgorod district.