IRIS-T for Ukraine: Zelenskyy explains details of new aid package from Germany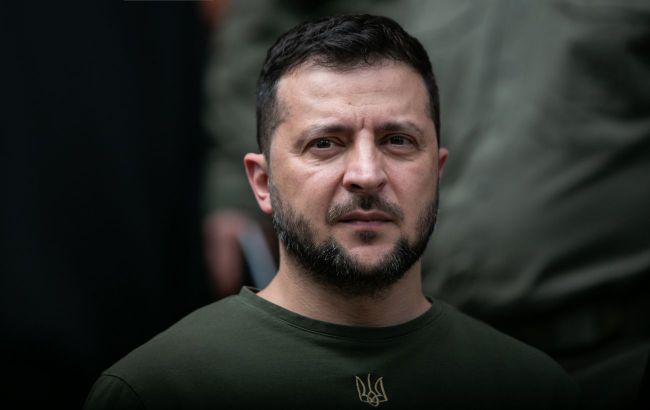 President of Ukraine Volodymyr Zelenskyy (Photo: Getty Images)
The IRIS-T systems will be manufactured by Germany for Ukraine, rather than being immediately transferred for use, states President Volodymyr Zelenskyy in an evening address.
Volodymyr Zelenskyy reveals that he met with the German Defense Minister, Boris Pistorius. They discussed a new military aid package that Ukraine will receive, including the addition of new IRIS-T systems.
"We have a new powerful package of support from Germany –defense support, one billion three hundred million euros, and, among other things, this package includes strengthening of our air defense, namely – the production of new IRIS-T systems and missiles for air defense. Thanks to this, our cities, thousands of lives of our people will be saved from Russian terror. It is very important that this package also includes the artillery we need – a solid package indeed. Germany is among the leaders in helping our defense, our state, and in preserving peace throughout Europe," said Zelenskyy.
It's worth noting that three IRIS-T installations are already deployed in Ukraine, and it was previously reported that by the end of the year, Germany would transfer an additional two installations. Therefore, the stated four IRIS-T systems in the aid package will be manufactured and then later transferred to Ukraine.
The demand for IRIS-T increased after successful usage in Ukraine
It was previously reported that the German arms manufacturer, Diehl Defense, intended to significantly increase the production of its IRIS-T air defense system to meet the growing demand due to Russia's full-scale military aggression against Ukraine.
In 2025, the company plans to produce at least eight systems, compared to three or four this year.
Additionally, Germany has already supplied three IRIS-T complexes to Ukraine. According to Harald Buschek, the chief program director of the companies, the Air Forces of the Armed Forces of Ukraine shoot down nearly 100% of Russian missiles using these systems.
Boris Pistorius' visit to Kyiv and the supply of Taurus missiles to Ukraine
German Defense Minister Boris Pistorius arrived in Ukraine on November 21 on an undisclosed visit. This is his second visit to Kyiv since taking office as defense minister. Pistorius was last in Kyiv in February 2023.
It's worth mentioning that Ukraine has been appealing to Germany for several months regarding the transfer of Taurus cruise missiles capable of striking up to 500 km. In early November, it was reported that Germany had not yet decided on the supply of long-range Taurus missiles to Ukraine. One of the reasons for the refusal was supposedly Germany's fear of direct confrontation with Russia.
Germany's assistance
Germany is one of the leading countries providing assistance to our troops. Berlin has provided various types of artillery, Leopard tanks of older and newer modifications, IRIS-T and Patriot air defense systems, ammunition, vehicles, drones, and other types of armaments.
In the assistance package from August 17, Germany transferred two launchers of the short-range air defense missile system IRIS-T to Ukraine.
Additionally, the German government announced that they would allocate 200 million euros to Ukraine for the country's restoration.