Germany to increase production of IRIS-T: Shoots down almost 100% of Russian missiles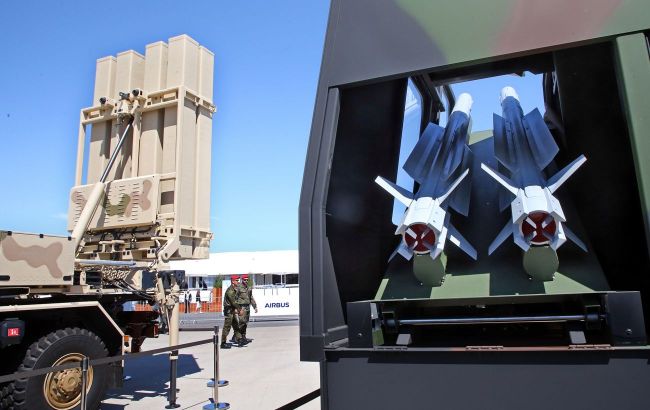 German IRIS-T shoots down 100% of Russian missiles (Photo: Getty Images)
Chief Program Officer Harald Buschek has announced that the German arms maker Diehl Defence intends to significantly increase the production of its IRIS-T air defense system to meet the growing demand due to Russia's war against Ukraine, according to Reuters.
By 2025, the private company plans to produce a minimum of eight systems; this year, they aim to produce up to three to four systems. He shared this information with journalists at the Todendorf airbase in northern Germany.
He added that rocket production will triple this year and double again next year. By 2024, they expect to produce approximately 400 to 500 rockets.
Germany has already supplied Ukraine with two IRIS-T systems primarily used to protect Kyiv from Russian missile attacks.
Buschek reported that Ukraine has successfully shot down over 110 targets, with the majority being cruise missiles like the Kalibr, with an almost 100% success rate.
IRIS-T in Ukraine
In the autumn of 2022, Ukraine became the first country in the world to receive the latest IRIS-T air defense system. As of May 2023, the first division in Ukraine has shot down at least 60 aerial targets.
In August 2023, the German government announced the transfer of IRIS-T SLS air defense systems to Ukraine. Before this, the SLS variant was only in service in Sweden.