IDF announces elimination of another Hamas battalion commander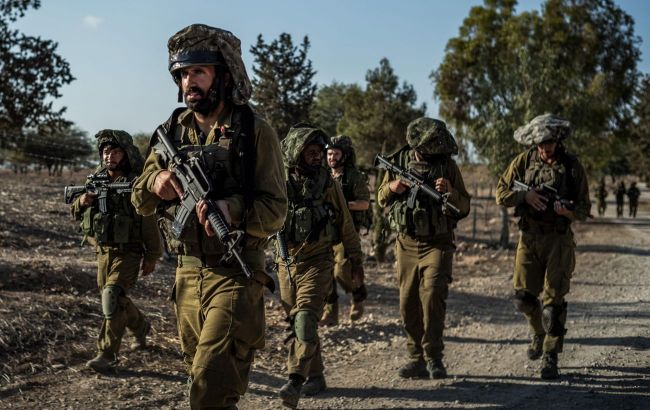 Image: IDF reported the elimination of another Hamas battalion commander (Getty Images)
The Israel Defense Forces have announced the elimination of Mustafa Dalloul, a commander of the Hamas Sabra-Tel al-Hawa battalion, during a nighttime airstrike in the Gaza Strip, according to The Times of Israel.
According to military sources, Dalloul played a key role in coordinating combat operations against the IDF in the Gaza Strip.
In addition, during nighttime operations in the Gaza Strip, fighter jets, combat helicopters, and artillery units launched strikes, killing several more Hamas terrorists.
Also, during searches in Beit Hanoun in northern Gaza, the military discovered rifles, submachine guns, grenades, explosive devices, RPGs, ammunition, as well as intelligence materials such as maps and communication equipment.
Furthermore, according to the IDF, the Israeli Air Force and Navy struck several Hamas targets in the Gaza Strip, including buildings used by militants to shell ground forces and positions for launching anti-tank missiles.
War in Israel
In early October, Hamas militants launched a large-scale incursion into Israel, during which they killed and abducted both military personnel and civilians. In response, Tel Aviv declared a military operation against the militants, codenamed "Operation Iron Swords." Within the framework of this operation, the IDF expanded its ground operation in the Gaza Strip last week, deploying troops and military equipment to the region.
According to the media, this happened after negotiations between Israel and Hamas regarding the release of hostages reached an impasse.
Meanwhile, Israeli Prime Minister Benjamin Netanyahu announced that Israeli forces are at the peak of military operations after advancing through the outskirts of the city of Gaza.
On the evening of November 2, Israeli Defense Forces (IDF) spokesperson Rear Admiral Daniel Hagari announced that the IDF forces had completely encircled the city of Gaza. However, there has been no mention of a ceasefire.
A Pentagon representative stated that American commandos in Israel are assisting in the effort to locate over 200 hostages who were taken during the Hamas attack on October 7.