Grain exports from Ukraine: Poland declares readiness for negotiations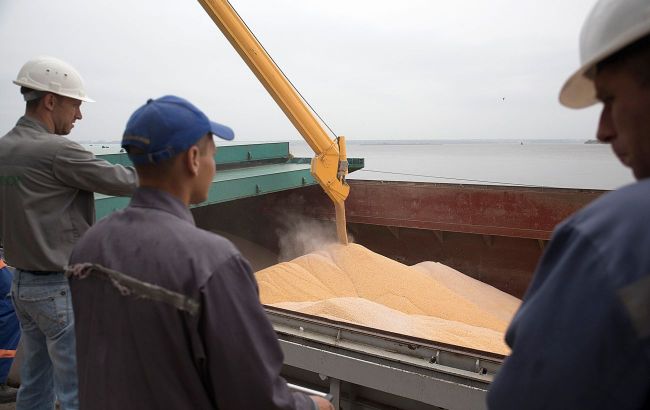 Poland declared its readiness to negotiate grain exports (Photo: Getty Images)
Poland's Minister of Agriculture, Robert Telus, stated that Poland is ready to hold negotiations with Ukraine regarding the export of its agricultural products, according to RAR.
"We are waiting for such negotiations and are ready for negotiations to take place," Telus said.
According to him, Poland is open to negotiations to find a solution that secures the Polish market, protects Polish farmers, and helps Ukraine.
"We want to help Ukraine with transit, but it should be transit that doesn't harm Polish farmers," the Polish minister emphasized.
Telus also pointed out that the list of products prohibited for import into specific countries should be flexible. For example, he mentioned Bulgaria, which requires Ukrainian sunflower and should be able to import it.
"I would like to see more permanent, long-term decisions introduced by the European Union. This is a good direction," he added.
Conflict between Ukraine and Poland
On September 15, the European Commission lifted restrictions on importing Ukrainian grain into Poland, Hungary, Slovakia, Bulgaria, and Romania. However, Poland, Hungary, and Slovakia imposed a ban at the national level.
In response, Ukraine filed lawsuits against Poland, Slovakia, and Hungary with the World Trade Organization due to the grain import ban.
During the UN General Assembly, Ukrainian President Volodymyr Zelensky stated that European partners undermine solidarity with political theater. In Poland, sharp statements were made, including mentions of reducing assistance to Ukraine due to the "grain issue."
Subsequently, Warsaw decided to summon the Ambassador of Ukraine, Vasyl Zvarych, to the Ministry of Foreign Affairs.
Advisor to the Head of the Office of the President of Ukraine, Mykhailo Podolyak, stated on September 20 that the countries would resolve the conflict over grain imports, and support from Warsaw would continue.