Explosions reported in Kerch amid alarm in Crimea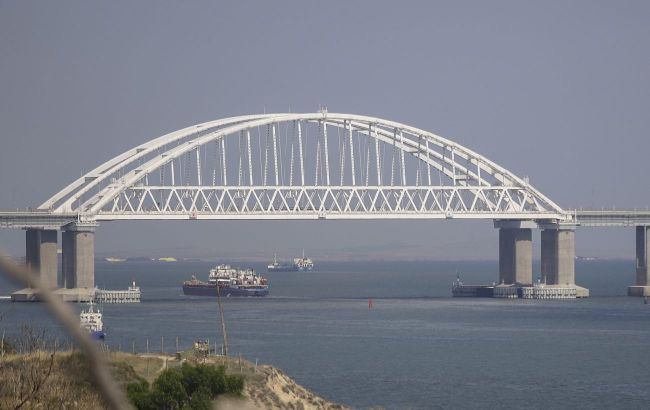 Illustrative photo (Photo: Getty Images)
Air raid sirens have been sounded in occupied Crimea. Subsequently, explosions were heard in Kerch, according to local Telegram channels and Russian media.
Initially, Russian propaganda agencies reported an air alarm in occupied Crimea and the closure of the Crimean Bridge. The so-called governor of Sevastopol, Mikhail Razvozhaev, also claimed that Russian forces had released a smoke screen in the bay.
Later, in Crimean Telegram channels, reports of explosions in the occupied city of Kerch began to emerge. However, propagandists insist that it is the work of air defense and claim that all targets were allegedly hit. Meanwhile, local Telegram channels mention smoke in the vicinity of the Crimean Bridge, and it is currently unclear whether it is a smoke screen or not.
Also, unconfirmed information from Telegram channels suggests that after the explosions, there is smoke coming from the Zaliv shipyard in Kerch.
A video has also emerged on social media that allegedly shows smoke over the Zaliv shipyard.
Updated at 17:10
The occupation head of Crimea, Sergey Aksyonov, confirmed the explosions in Kerch. According to him, it was claimed that the air defense system was operating there, and the downed missiles fell on shipbuilding plants.
Meanwhile, local Telegram channels mention the strike on a missile boat. According to eyewitnesses, a small missile boat of the Karakurt project was targeted.
Earlier, Andrii Yusov, a representative of the Defense Intelligence of the Ministry of Defense of Ukraine, referred to the Crimean Bridge as a legitimate target for the Armed Forces of Ukraine. He also stated that the Crimean Bridge was an unnecessary object that needed to be destroyed.
Additionally, at the end of October, it became known that the Ukrainian Armed Forces had struck a strategic target of the Russian air defense system on the western coast of Crimea. As a result of these Ukrainian strikes in Crimea, the Russian command has been relocating ships of the Black Sea Fleet from Sevastopol to other ports.