Russia relocates Black Sea Fleet ships from Sevastopol to other ports in Crimea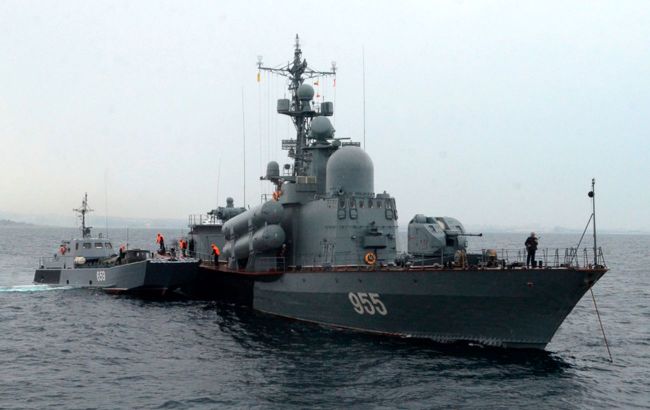 Illustrative photo (photo: wikipedia.org)
The command of the Russian Black Sea Fleet is relocating ships and boats from Sevastopol to other ports in temporarily occupied Crimea, announces Dmytro Pletenchuk, the spokesperson for the Ukrainian Navy.
"They (Russia) are mostly relocating ships to other ports, aside from Sevastopol. This includes Novorossiysk, which has a significant naval base, Feodosia, and even Kerch," he stated.
According to the Navy spokesperson, there is also a version that suggests the Russians might be planning to re-establish the Black Sea Fleet's presence in Abkhazia.
"However, this is currently unconfirmed information. Regarding the relocation, we can confirm this fact," Pletenchuk said.
He also mentioned that the occupiers are facing problems with their "berthing front."
"They lack berths to accommodate these units. As a result, some of them, which they don't mind sending back, have been returned to Sevastopol. This includes the Serna boats and several tugboats," the Navy spokesperson noted.
Ukraine's attacks on Russian ships
Ukrainian Military Forces have repeatedly engaged Russian ships this summer and fall. Defenders have launched attacks not only near the Crimean coast but also in the vicinity of Novorossiysk Bay.
Just yesterday, RBC-Ukraine sources reported that the Security Service of Ukraine (SBU) and the Ukrainian Navy had attacked an enemy missile carrier Buyan and the ship Pavel Derzhavin in Crimea. Experimental weaponry was used for this purpose.
The Navy spokesperson confirmed that the patrol ship Pavel Derzhavin had been targeted twice near the shores of Sevastopol.