Ukraine's Security Service and Navy attack Russian ships Buyan and Pavel Derzhavin, sources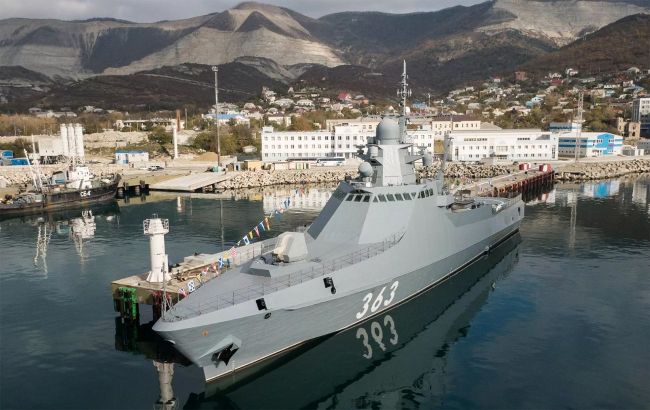 Photo: Ukraine's Security Service and navy attacked Russian missile carrier Buyan and ship Pavel Derzhavin (Russian media)
Sources in the Security Service of Ukraine (SSU) told RBC-Ukraine that they together with the Ukrainian Navy attacked an enemy missile carrier Buyan, and the ship Pavel Derzhavin in Crimea, using drones with experimental weaponry.
According to the sources, today's attack on the missile carrier Buyan and the ship Pavel Derzhavin, which was undermined the day before, was the work of the Security Service in collaboration with the Ukrainian Navy.
Details are not disclosed yet, but there is information that both vessels were struck by Sea Baby drones with experimental weaponry.
One of the organizers of the special operation noted that after the first explosion, Russian minesweepers and divers still couldn't determine how the attack was carried out.
In the meantime, the Russian submarine Alrosa was lucky, as it has not been successfully targeted by a naval drone so far.
At the same time, the missile cruiser Buyan was struck today in the Sevastopol raid by the experimental weapons on Sea Babies.
What is known about the attack on two Russian ships
Pavel Derzhavin
On the eve of October 12, the media and local Telegram channels reported that the ship Pavel Derzhavin could have exploded on a mine. Later, this was confirmed by the spokesperson of the Ukrainian Navy, Dmytro Pletenchuk, without providing any other details.
The spokesperson of the Ukrainian Navy clarified that Pavel Derzhavin is a ship of the Russian fleet, although the Ukrainian fleet previously had a ship with the same name.
Buyan cruise missile carrier
Today, there is information that the ship of the Russian Black Sea Fleet exploded in the bay in occupied Sevastopol.
Initially, this was reported by the local Telegram channel Crimean Wind. It was mentioned that it concerns a small missile ship of Project 21631 Buyan-M - a carrier of Kalibr missiles.
The channel also published footage showing a military helicopter flying over Sevastopol. It is assumed that it unloaded the dead and wounded Russian soldiers on the territory of the Nakhimov School after the explosion on the ship.