Friday 13 for Russian Navy: Details of attack on Russian ships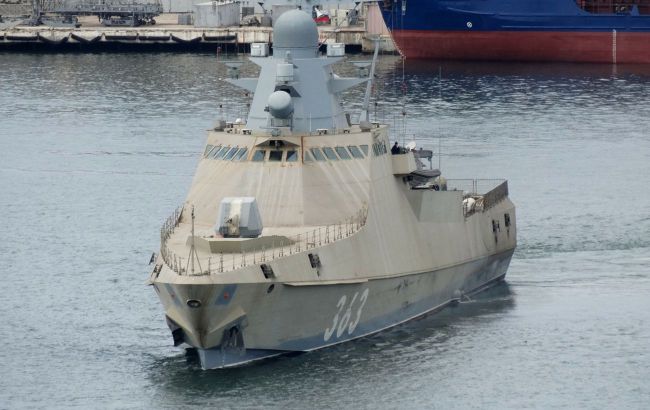 The Navy reveals setails of the attack on the ship Pavel Derzhavin (Photo: facebook.com/afoninmikhail)
The Russian ship Pavel Derzhavin was attacked twice off the coast of Crimea. An enemy tugboat was also hit, according to the spokesperson for the Ukrainian Navy Dmytro Pletenchuk.
"Yesterday was 'Friday the thirteenth' for the Russian Black Sea Fleet... The patrol ship Pavel Derzhavin was hit twice. Only the second time it realized that it was time to get out of our Sevastopol. We also confirm the damage to the tugboat Bur. It is being towed away due to the damage," said the spokesman.
Pletenchuk clarified that he could not yet disclose the details of the operation and what the Russian ships were attacked with. He also did not provide detailed information about the damage. However, the spokesman emphasized that Russian ships were indeed hit.
Special Service of Ukraine and the Navy's attacks on Russian ships
Yesterday, RBC-Ukraine's sources in the Security Service reported that the SSU, together with the Ukrainian Navy, attacked the enemy's Buyan cruise missile carrier and the Pavel Derzhavin ship in Crimea, using experimental weapons.
Yesterday, explosions were heard in Sevastopol, and it was reported that the ship had been struck. Later it became known that it was a small missile ship of Project 21631 Buyan-M - a Kalibr missiles carrier.