Do Musk's statements affect Starlink work in Ukraine - Minister of Digital Transformation explains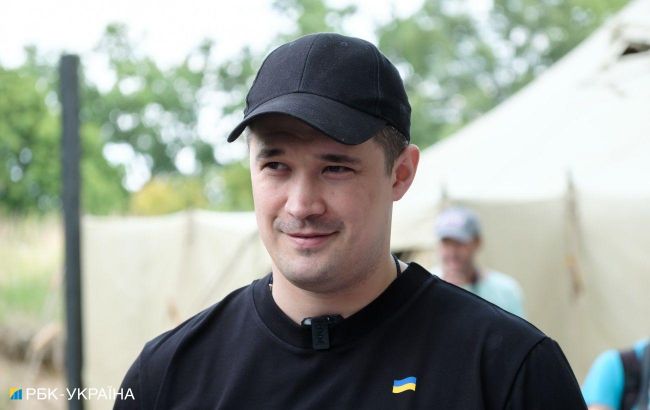 Mykhailo Fedorov, Vice Prime Minister for Innovations, Development of Education, Science & Technologies, Minister of Digital Transformation of Ukraine (Photo: RBC-Ukraine, Vitalii Nosach)
The Starlink satellite internet systems provided to Ukraine by the American company SpaceX, owned by Elon Musk, continue to operate normally despite the entrepreneur's controversial statements, Mykhailo Fedorov, Vice Prime Minister for Innovations, Development of Education, Science & Technologies — Minister of Digital Transformation of Ukraine, revealed in an interview with RBC-Ukraine.
Fedorov referred to Starlink as a "critical infrastructure for war" and a "basic component for technological warfare." He emphasized its importance for military communication, information transmission, and using situational awareness systems to understand battlefield situations and make decisions quickly.
Regarding Elon Musk's statements, Fedorov preferred focusing on Musk, who assists with Starlink, stating, "Today, Starlink is working; there are no problems with them. We are working with SpaceX and their Starlink product. Everything is moving normally."
Fedorov mentioned that Ukraine would continue to receive new batches of Starlink, purchased by Polish colleagues, to prepare for future challenges. He assured that communication with SpaceX remains in place.
In response to questions about Elon Musk's political statements, Fedorov emphasized the importance of differentiating between Musk, the entrepreneur facilitating Starlink, and Musk, the political commentator. He expressed hope that everything will continue to work smoothly.
The controversy with Starlink
Previously, CNN published an excerpt from a book about Elon Musk, describing an incident where Musk allegedly secretly ordered Starlink to be shut down over Crimea to prevent a potential attack on Russian ships. Musk later justified his actions, fearing they could lead to the use of nuclear weapons. The Chief of the Defense Intelligence of Ukraine, Kyrylo Budanov, confirmed that Starlink was temporarily disabled near Crimea but doubted Musk's direct involvement.
In mid-September, Western media reported that the US Senate Armed Services Committee was investigating Musk's actions, suggesting that he might have jeopardized national security. Additionally, Elon Musk recently sparked controversy with a social media post mocking Ukrainian President Volodymyr Zelenskyy's request for assistance in repelling Russia's aggression.