Denmark transfers unique SeaBat maritime drones to Ukrainian Navy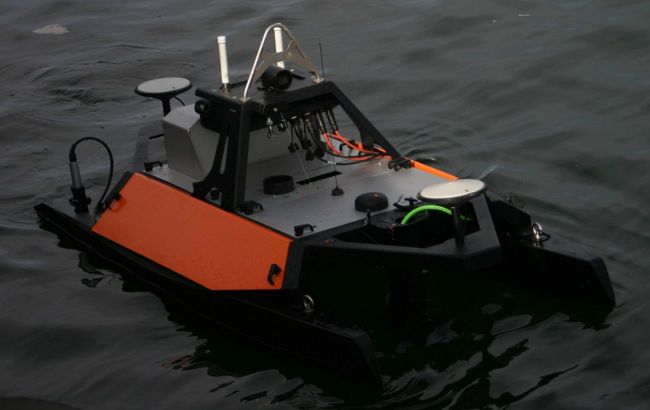 Denmark has transferred unique maritime drones SeaBat to Ukraine (Photo: armyinform.com.ua)
Denmark has transferred unique maritime drones SeaBat to Ukraine. This technology will be crucial for military sailors, announces the chief of the hydrographic service of the Ukrainian Navy, Roman Honcharenko.
According to Honcharenko, the main task of the multibeam echosounder is to collect precise data about the seabed and marine environment. These data can be processed and used to create and update nautical charts and tablets to support safe navigation in the area.
"The obtained bathymetric information allows us to know the depths of the seabed with density for every centimeter. Accordingly, we can identify underwater obstacles, choose the right places for our vessels to anchor, determine passage options, and vessel transition routes," he explained.
Attacks on Russian ships
In August of this year, the Russian Ministry of Defense claimed an alleged attack by maritime drones on ships of the Black Sea Fleet on the evening of Thursday, August 18.
Prior to this, on the night of August 4 in the area of the port of Novorossiysk in the Krasnodar Krai of the Russian Federation, explosions were heard. The Russian Ministry of Defense claimed an attack by maritime drones and blamed Ukraine.
Sources from RBC-Ukraine confirmed that the Security Service of Ukraine (SSU) conducted a special operation in the bay of Novorossiysk, as a result of which the landing ship Olenegorsky Gornyak was damaged. According to available information, the Russians will not be able to repair the ship anytime soon.
The following night, in the area of the Kerch Strait, a large oil tanker, the SIG, laden with fuel, was attacked by drones. The SSU carried out the special operation jointly with the Ukrainian Navy.
As reported by the spokesperson for the Ukrainian Naval Forces, Dmytro Pletenchuk, the Russian fleet in the Black Sea was attempting to stay near their shores after the attacks by maritime drones and damage to the ships.