Russian fleet stays closer to its shores after drone attack in the Black Sea - Ukrainian Navy reports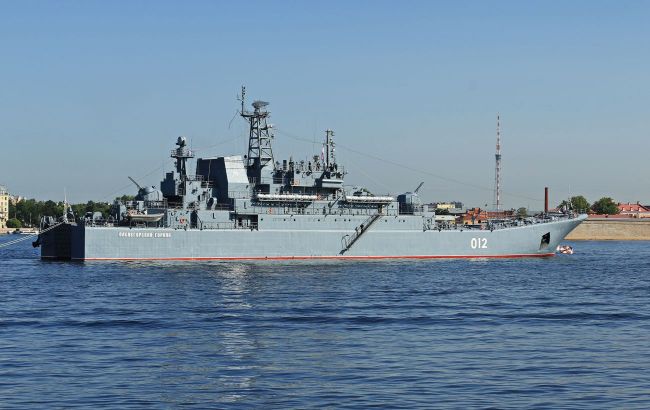 Russian Navy is afraid to enter bases after drone attacks (Photo: wikimedia org)
The Russian fleet in the Black Sea is attempting to stay closer to its own shores following drone attacks and ship damage, according to the spokesperson for the Ukrainian Naval Forces, Dmytro Pletenchuk.
"Regarding the consequences of the drone attacks, as a result of these events, they have started keeping their distance from their main naval base. I remind you that in the Black Sea, Sevastopol is the main naval base of the Black Sea Fleet, and the second base is Novorossiysk," the spokesperson said.
According to him, Russian ships are trying to stay as close as possible to their officially recognized shores, particularly in the northeastern part of the Black Sea.
"So, yes, it does have an impact. They are refraining from unnecessarily venturing into those sea areas, as they might sustain some damage. And it's noticeable," Pletenchuk added.
Attacks on Russian ships
As is known, explosions were heard near the port of Novorossiysk in the Krasnodar region of Russia on the night of August 4. The Russian Ministry of Defense claimed it was an attack by maritime drones and accused Ukraine.
Security Service of Ukraine conducted a special operation in the bay of Novorossiysk, damaging the landing ship "Olenegorsky Gornyak." According to available information, the Russians cannot repair the ship anytime soon.
On the following night, in the area of the Kerch Strait, a large oil tanker named SIG, loaded with fuel was attacked by drones. The Security Service of Ukraine conducted the special operation in cooperation with the Ukrainian Navy.