Black Sea Fleet ships allegedly attacked by sea drones, Russian MoD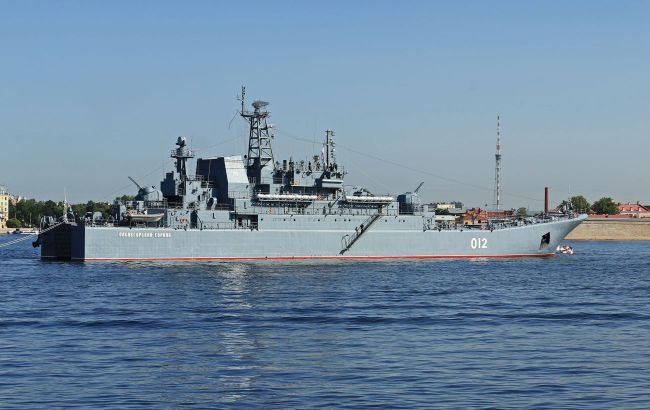 Black Sea Fleet ships attacked by sea drone, Russian MoD (Photo: Getty Images)
The Ministry of Defense of the Russian Federation claimed an alleged attack by sea drones on a ship of the Black Sea Fleet on the evening of Thursday, August 17. It is stated that the attempt was unsuccessful, say Russian Telegram channels.
In the statement, it was claimed that the attack occurred at around 22:55, 237 km southwest of Sevastopol.
According to the Russians, the attack was repelled by the onboard armament of the patrol ship "Pyltylivy" ("Curious") and the patrol ship "Vasily Bykov." The alleged drone itself was supposedly destroyed before reaching its target.
As is tradition, the Russians accuse Ukraine of the attack.
Attacks on Russian ships
On the night of August 4, explosions were heard in the vicinity of the port of Novorossiysk in the Krasnodar Krai of the Russian Federation. The Russian Ministry of Defense claimed an attack by sea drones and accused Ukraine.
Sources of RBC-Ukraine confirmed that the Security Service of Ukraine conducted a special operation in the bay of Novorossiysk, as a result of which the landing ship "Olenegorsky Gornyak" was damaged. According to available information, the Russians won't be able to repair the ship anytime soon.
On the following night, a large oil tanker SIG, loaded with fuel, was attacked by drones in the area of the Kerch Strait. The SSU conducted the special operation in cooperation with the Ukrainian Navy.
As announced by the spokesperson for the Ukrainian Naval Forces, Dmytro Pletenchuk, the Russian fleet in the Black Sea is trying to stay close to its shores after the drone attacks and ship damage.