British intelligence analyzes North Korea's ammunition supply to Russia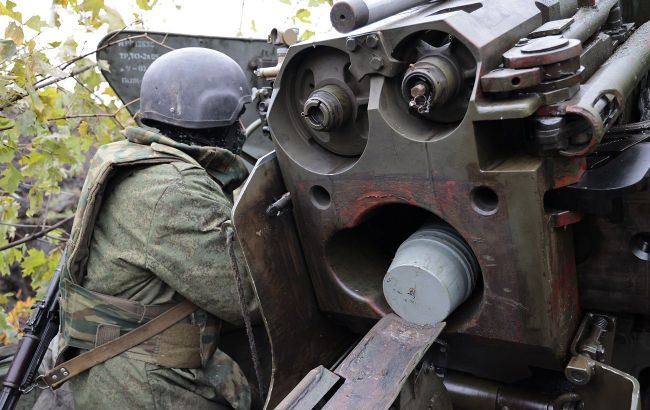 The British Ministry of Defense on the transfer of artillery shells to Russia from the DPRK (Getty Images)
North Korea has likely transferred munitions to Russia, which have most likely been delivered to military depots and are being used by the aggressor's forces on the front lines in the war against Ukraine, according to the Ministry of Defense of the United Kingdom.
According to British intelligence, despite Russia's official rejection of recent reports, it is almost certain that North Korean munitions have now reached ammunition depots in western Russia. These depots support Russian military operations in Ukraine.
The British Ministry of Defense predicts that if North Korea sustains the recent scale and pace of military-related shipments (more than 1,000 containers over the last several weeks), it will be on course to become one of Russia's most significant foreign arms suppliers, alongside Iran and Belarus.
At the same time, it is currently unclear what Russia has agreed to provide North Korea in return. It is unlikely the full package has been finalised; it was highly likely one of the primary discussion topics during recent senior level Russian visits to North Korea.
Western intelligence speculates that Moscow's payment to North Korea may include a mixture of financial compensation, other economic support, the provision of military technology to Pyongyang, and cooperation on other high technology areas, such as space.
Transfer of munitions from North Korea to Russia
On September 13, the leader of North Korea, Kim Jong Un, and the Russian dictator, Vladimir Putin, met in Russia to discuss military cooperation. Prior to this, Western media reported North Korea's intentions to transfer artillery supplies and weapons to Russia in exchange for technology.
The Economist, however, asserts that Pyongyang has been supplying Moscow with artillery munitions and Katyusha-type rockets for the majority of the year.
The Coordinator for Strategic Communications at the United States National Security Council, John Kirby, previously said that North Korea had provided Russia with one thousand containers of military equipment and munitions during the war in Ukraine.
Recently, the head of the Intelligence Center of the Estonian Defense Forces, Colonel Ants Kiviselg, suggested that North Korea may have transferred 300-350 thousand artillery munitions to Russia, which would sustain Moscow's combat operations in Ukraine of "medium intensity" for approximately a month.
The United States, Japan, and South Korea have already confirmed and condemned the supply of weapons from North Korea to Russia.