U.S., Japan and South Korea confirmed and condemned arms shipments from North Korea to Russia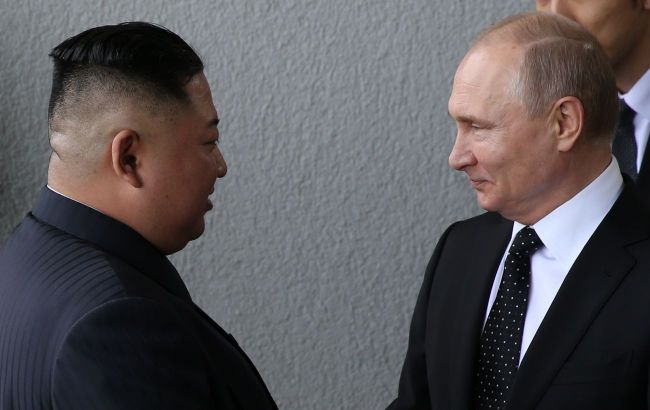 The military cooperation between North Korea and Russia was confirmed by the U.S., Japan, and South Korea (photo: GettyImages)
The United States, Japan, and South Korea issued a joint statement in which they confirmed North Korea's supply of military equipment and ammunition from Russia and strongly condemned their cooperation, according to the U.S. State Department.
The countries condemned the transfer of weapons by the Russian Federation to the Democratic People's Republic of Korea for use against the people of Ukraine.
"Such weapons deliveries, several of which we now confirm have been completed, will significantly increase the human toll of Russia's war of aggression," the statement said.
The foreign ministers of the three countries also stated that they will continue to closely monitor any materials provided by Russia to North Korea in support of Pyongyang's military objectives.
It is noted that the United States, Japan, and South Korea are deeply concerned about the possibility of any transfer of technology by North Korea related to the development of nuclear weapons or ballistic missiles.
Russia-North Korea cooperation
On September 13, dictators Kim Jong Un and Vladimir Putin met in Russia to discuss military cooperation. Prior to this, Western media reported on North Korea's intentions to provide Russia with artillery ammunition and weapons in exchange for technology.
The Coordinator for Strategic Communications at the U.S. National Security Council, John Kirby, stated that North Korea had supplied Russia with a thousand containers of military equipment and ammunition against the backdrop of the conflict in Ukraine.
The U.S. State Department also announced that they would take all possible steps to hold accountable those involved in the arms shipments between North Korea and Russia.