North Korea ready to conclude agreement with Russia on weapons supply - Financial Times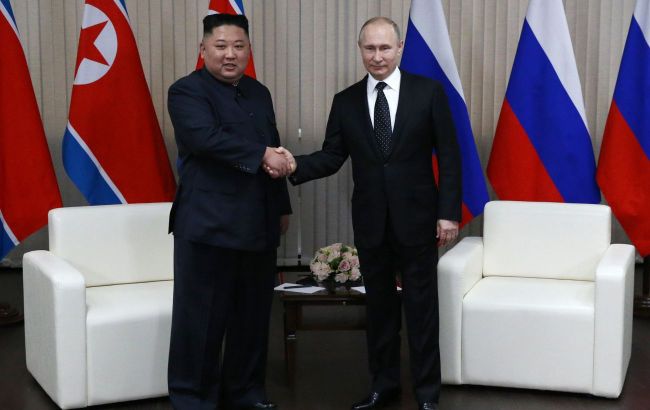 North Korea's leader, Kim Jong Un, and Russian dictator Vladimir Putin (photo: Getty Images)
North Korea's leader, Kim Jong Un, is ready to make a deal with Russian dictator Vladimir Putin regarding arms supply to Russia, according to Financial Times.
The Financial Times states that it is currently unclear what the agreement will entail. Pyongyang may offer ammunition, ballistic missiles, and short-range ballistic missiles.
Russia, on the other hand, could provide North Korea with grain, oil, and military technology. It is not excluded that North Korea, with the help of these resources, could strengthen its threats to neighboring countries, South Korea, and Japan.
"Russia-North Korea co-operation may extend beyond conventional arms deals and food/energy assistance, possibly to advanced technology for satellites, nuclear-power submarines and ballistic missiles," the edition quotes experts as saying.
Projectiles from North Korea to Russia
Recently American officials have repeatedly stated that Russia is negotiating arms supplies from North Korea. The New York Times reported that this month Kim Jong Un plans to meet with Putin and discuss military cooperation.
In the U.S., they have stated that they are closely monitoring the preparation of such cooperation and have threatened both parties with even more sanctions.
For more details on how Russia is trying to form an alliance with North Korea, read the article by RBC-Ukraine.