Kim Jong Un to meet Putin in September, discuss arms supplies to Russia: NYT reports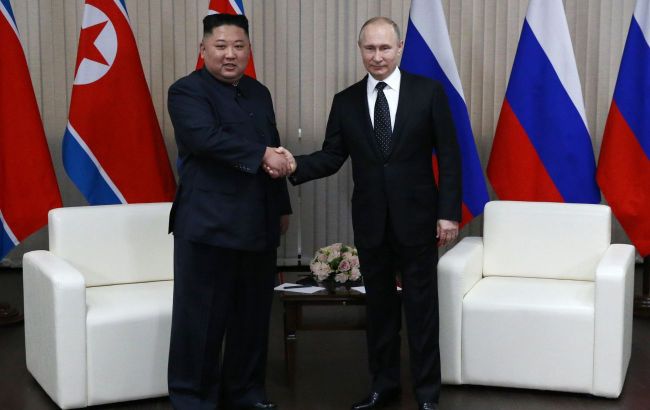 Kim Jong Un and Vladimir Putin (Getty Images)
North Korean leader Kim Jong Un plans to meet with Russian dictator Vladimir Putin later this month to discuss arms supplies, according to The New York Times.
It is reported that both dictators plan to discuss the possibility of Russia supplying more weapons for the war against Ukraine and other military cooperation.
Kim is expected to travel from Pyongyang, possibly by armored train, to Vladivostok, where he will meet with Putin. The article also suggests that the North Korean leader may travel to Moscow, but this information is not confirmed.
Specifically, they may discuss Putin's desire for Kim to agree to send artillery shells and anti-tank missiles to Russia, while Kim would like Russia to provide North Korea with advanced satellite and nuclear submarine technologies, according to the report.
It is also reported that the North Korean leader is seeking food aid for his impoverished country.
When this meeting may take place
Both dictators are expected to arrive at the Far Eastern Federal University campus in Vladivostok to participate in the Eastern Economic Forum, which will take place from September 10 to 13.
Kim also plans to visit the 33rd pier, where Russian Pacific Fleet military ships are moored. One of the potential stops for Kim after Vladivostok is the Vostochny Cosmodrome, the Russian spaceport.
Russia-North Korea cooperation
North Korea openly supports Russian aggression in Ukraine and, according to U.S. information, has been supplying ammunition to the Wagner Group militants since the beginning of the year.
Recently, U.S. Secretary of State Antony Blinken stated that additional sanctions would be imposed on North Korea or any other country supplying weapons to the Russians.