How many artillery shells left in Russia and how long they will last: Estonian intelligence data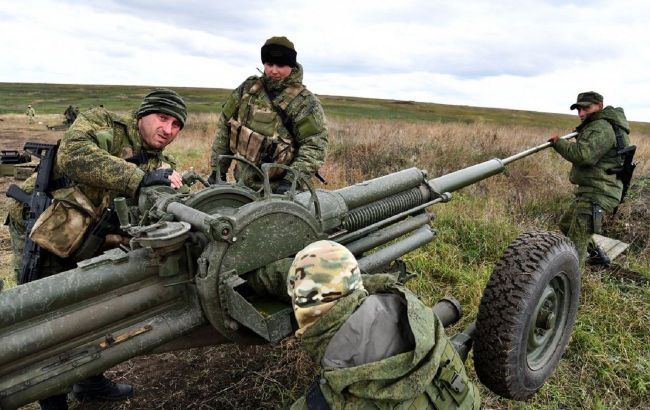 How many artillery shells left in Russia and how long they will last (Getty Images)
Russia has approximately four million artillery shells in its stockpiles. This quantity is believed to be sufficient for a year of "relatively low-intensity" warfare, according to the head of the Estonian Defense Forces (EDF) Intelligence Center Ants Kiviselg, ERR reports.
Speaking at a Ministry of Defense press conference, he says the supply of an additional 350,000 artillery shells from North Korea shows that Russia plans to continue its war against Ukraine for a long time.
"There have been reports of up to 1,000 sea containers being shipped to Tikhoretsk in Krasnodar Krai. Assuming that one sea container can hold 300-350 pieces of artillery ammunition, it can be said that a total of 300,000 – 350,000 pieces have been transferred," Kiviselg said.
He adds that considering that the daily consumption of artillery ammunition by the Russian troops is 10,000 pieces, this amount would be enough to last around one month.
"According to our calculations, Russia should still have around four million pieces of ammunition left. This (means they) could continue at the current relatively low intensity of (using) 10,000 rounds per day for just over a year," Kiviselg said.
North Korea sending munitions to Russia
On September 13, the dictators Kim Jong Un and Vladimir Putin met in Russia to discuss military cooperation. Prior to this, Western media reported on North Korea's intentions to transfer artillery ammunition and weapons to Russia in exchange for technology.
The Economist reports that Pyongyang has been supplying Moscow with artillery ammunition and Katyusha-type rockets for more than half a year.
Recently, the U.S. stated that North Korea had provided Russia with one thousand containers of military equipment and ammunition against the backdrop of the war in Ukraine.
The United States intends to take all possible steps to hold those involved in supplying weapons from North Korea to Russia accountable.
For more details on Russia's alleged extensive weapon reserves, you can read the article on RBC-Ukraine.