Biden's team to urge Congress to provide prompt aid to Ukraine and Israel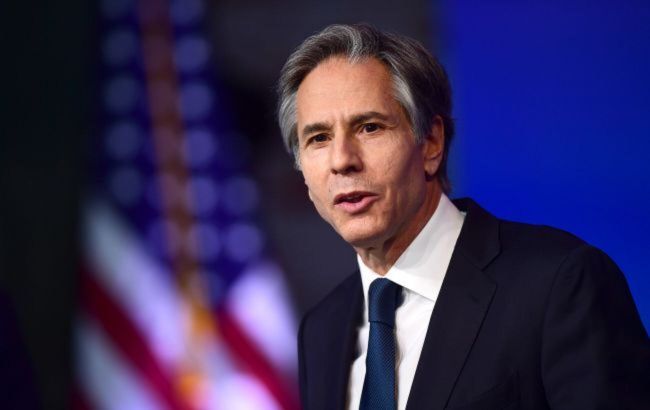 Photo: US Secretary of State Anthony Blinken (Getty Images)
US Defense Secretary Lloyd Austin and Secretary of State Antony Blinken will testify at a Senate hearing, advocating for immediate aid to Israel and Ukraine. The administration's $105 billion aid request for the two nations has met obstacles in a divided Congress, informs the Associated Press.
President Joe Biden's cabinet secretaries will speak today in the Senate concerning foreign aid. The Senate is predominantly friendly towards this issue, with major support coming from both Democrats and Republicans, particularly with regard to the combination of aid for the two countries. The Republican-led House, however, presents deeper challenges as the newly appointed Speaker, Mike Johnson, has proposed the cutting of aid to Ukraine and a focus solely on Israel. To fund it, he has also suggested cutting money for the Internal Revenue Service.
The newspaper reports that the House's proposal of $14 billion faced immediate opposition from Senate Democrats, putting pressure on Republicans who support aid to Ukraine but are also concerned about their own party.
These divergent approaches signal future aid challenges as both countries are engaged in protracted conflicts that Biden and many US lawmakers say could have fundamental implications for the rest of the world.
Assistance to Ukraine and Israel

The US Senate is presently deliberating on whether or not to endorse President Joe Biden's bid to earmark $105 billion. Specifically, $61.3 billion is to be allocated towards Ukraine and $14.3 billion towards Israel.
The newly appointed Speaker of the US House of Representatives, however, suggested that aid funding to both countries should be voted on separately rather than being combined into a single package.
Meanwhile, Senate Republican Leader Mitch McConnell has proposed providing aid to Ukraine and Israel as a part of a unified package.