War, corruption, elections - Zelenskyy's key points from the interview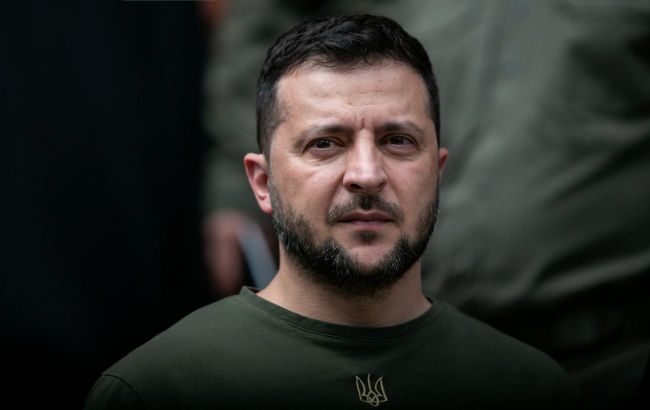 Ukrainian President Volodymyr Zelenskyy (photo: Getty Images)
Corruption can be equated to state treason during martial law, and elections in Ukraine are possible even during a war: The main statements of President Volodymyr Zelenskyy in the interview with journalist Natalia Moseichuk.
Corruption is a state treason
Zelenskyy will propose to the Verkhovna Rada within the next week to equate corruption with state treason. However, this should only apply during a state of war in Ukraine.
"I have set a task. Legislators will be presented with a proposal to equate corruption with state treason during times of war. I understand that this cannot be a permanent measure, but during wartime, I believe it will be beneficial," the president said.
At the same time, he does not know whether the Ukrainian parliament will support such an initiative.
Elections during wartime and observers in the trenches
In response to calls from the United States and the EU to hold elections in Ukraine despite the ongoing war, Zelenskyy outlined the conditions under which this could become a reality. However, he added that at present, elections during wartime are prohibited by legislation.
"I said, if you are ready to give me 5 billion because I'm not someone who lays pavement, and I can't just take 5 billion from the budget. I think that's the amount needed for elections in normal times, but during a war - I don't know what that amount is. I won't conduct elections on credit, and I won't take money from defense and allocate it for elections," Zelenskyy explained.
In addition to financial support, according to the President, the United States and Europe should ensure the transparency of the elections by sending their observers to Ukraine, including to the frontlines.
"But most importantly, let's take risks together then. Observers should be in the trenches. I told her that we need to send observers to the front line so that our elections are legitimate for the whole world. That's absolutely fair," he said.
Can Ukraine wage a long war
Ukraine is ready for a prolonged war, but with the condition of minimizing casualties, said Zelenskyy, citing Israel as an example.
"Israel is at war. Looking at what kind of war it is. We are ready for a long war without losing people. To minimize casualties, as with Israel's example. It is possible to live like that," he stated.
Entry into NATO: Is there a "Plan B" if no invitation is extended
If Ukraine does not receive an invitation to join the Alliance at the NATO summit in Washington scheduled for 2024, according to Zelenskyy, the country will attempt to do so in a year.
"And what if they invite us? If they invite us, there are countries that have experienced where there's a signal, and then someone among the allies is against it. Well, like our Swedish partners. An invitation is not everything, but it's very, very close," added the president.
According to him, Ukraine's invitation to NATO is a political decision of the world, the final decision of the world, where Ukraine will be in geopolitics.
"I fought for the invitation-only for this reason," he emphasized.
Return of Crimea
Zelenskyy believes that when the Armed Forces of Ukraine are stationed on the administrative border with Crimea, there will be a chance to exert political pressure on Russia.
"Fewer casualties. If we are on the administrative border with Crimea, I believe we can politically press for the demilitarization of Russia's presence on the Crimean territory. I think this would be better," he responded when asked about his vision for the liberation of Crimea.
What weapons does Ukraine manufacture
As President Zelenskyy revealed, Ukraine is currently manufacturing even the weaponry it has never had before.
"We produce Neptunes, Stuhnas, Corsairs. The quantity of Stuhnas and Corsairs we produce, I can't say exactly, but it's not just tens of times more than before the war; these are colossal figures," the president stated.
He added that Ukraine is also working on producing NATO-standard weapons, including 155-caliber artillery, which is already operational on the battlefield. According to him, in addition to missiles and shells, Ukraine is also manufacturing a significant number of drones. However, the primary goal is to ensure that Ukraine can produce and procure as much as possible domestically.
"My task is for everything in Ukraine that can be privately produced; we order everything to the maximum. Somewhere I see armored vehicles, somewhere I see drones. We order all of this," the head of state emphasized.
Defense industry forum in October 2023
Zelenskyy outlined his expectations for the Military-Tech Forum, scheduled for October 2023 in Ukraine.
"We will host such a forum in October, namely the Military-Tech forum in Ukraine, and many companies from various countries and continents will attend. It's not about quantity; we believe that the leading Military-Tech companies will come. We will work on specifics and corresponding contracts," explained the president.