Zelenskyy wants to equate corruption to state treason during wartime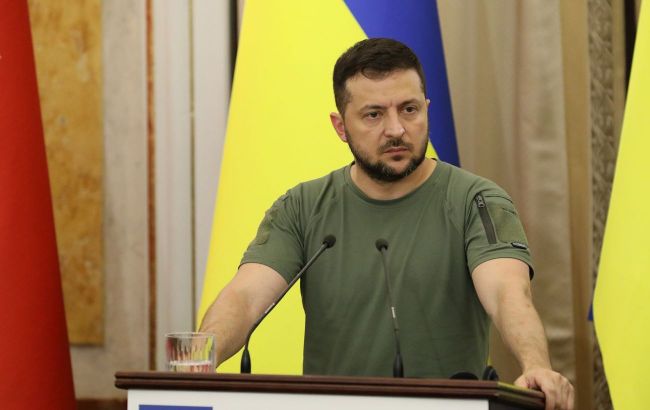 Ukrainian President Volodymyr Zelenskyy (photo: Getty Images)
In Ukraine, corruption may be equated to state treason. This will be in effect until the end of the martial law in the country, states Ukrainian President Volodymyr Zelenskyy in his interview with journalist Natalia Moseichuk.
"I have set a task. Legislators will be presented with a proposal to equate corruption with state treason during times of war. I understand that this cannot be a permanent measure, but during wartime, I believe it will be beneficial," stated the President.
Zelenskyy mentioned that he is unsure whether lawmakers will support this proposal.
"I don't know if lawmakers will support it, but I will certainly put it forward. Because we are developing a democratic society, and it's crucial not to tighten the screws each time in response to specific, sensational cases but to implement systemic changes," he emphasized.
According to the head of state, the parliament will receive this proposal within the coming week.
"And from there, it's in the hands of the parliament," the President added.
Corruption scandals in Ukraine
After high-profile corruption scandals in regional military commissariats, Ukrainian President Volodymyr Zelenskyy initiated inspections of these offices throughout the country. Later, Zelenskyy approved a decision by the National Security and Defense Council (RNBO) to dismiss all heads of regional military commissariats. In some regions, the process of dismissing these heads has already begun.
Moreover, recently, there have been media investigations suggesting that the Ministry of Defense allegedly purchased winter jackets for the military from the Türkish company Vector Avia Hava araçlari at an inflated price. According to the investigation, the price of the jackets tripled during delivery.