Zelenskyy shares expectations for the Military-Tech Forum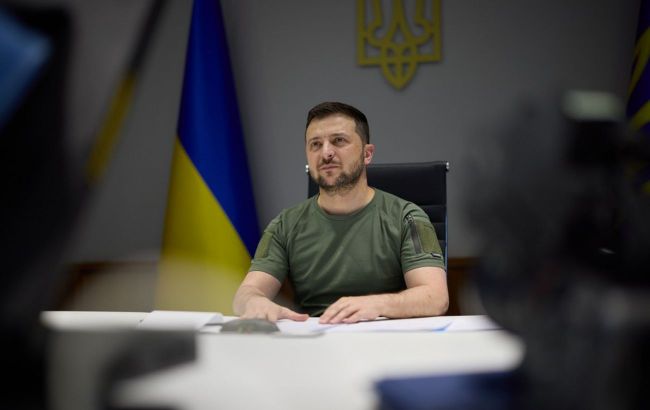 Ukrainian President Volodymyr Zelenskyy (photo: president.gov.ua)
The Military-Tech Forum will take place this October. Ukraine hopes to sign contracts with certain enterprises during the forum, states Ukrainian President Volodymyr Zelenskyy in his interview with journalist Natalia Moseichuk.
"We will host such a forum in October, namely the Military-Tech forum in Ukraine, and many companies from various countries and continents will attend. It's not about quantity; we believe that the leading Military-Tech companies will come. We will work on specifics and corresponding contracts," explained the President.
Zelenskyy clarified that Western companies will be attracted by the idea of opening their plants in Ukraine because there is currently little competition in the country.
Western entrepreneurs can freely carve out their niche and receive "significant support" from the government.
According to the President, some companies have already started building their plants in Ukraine, and the state is supporting them in every possible way, providing land, ensuring security, and supplying necessary resources.
Zelenskyy added that some of these enterprises are even building underground to provide additional protection.
Vice Prime Minister for Innovation, Education, Science, and Technology Development Mykhailo Fedorov stated that Ukraine will be a leading country in implementing innovations in cybersecurity, critical infrastructure protection, and the military sector.
Defense Industry Forum in Ukraine
The Minister of Foreign Affairs of Ukraine Dmytro Kuleba was the first to mention the Forum.
He pointed out that Ukraine needs its production to become a part of this overall "NATO" production complex.
Repair of equipment in Ukraine
The German company Rheinmetall plans to establish a repair center for Leopard tanks and other military equipment supplied by Berlin in Ukraine by the end of summer.
In addition, Rheinmetall intends to open its armored vehicle production plant in Ukraine within the next 12 weeks.