Zelenskyy reveals the weapons manufactured by Ukraine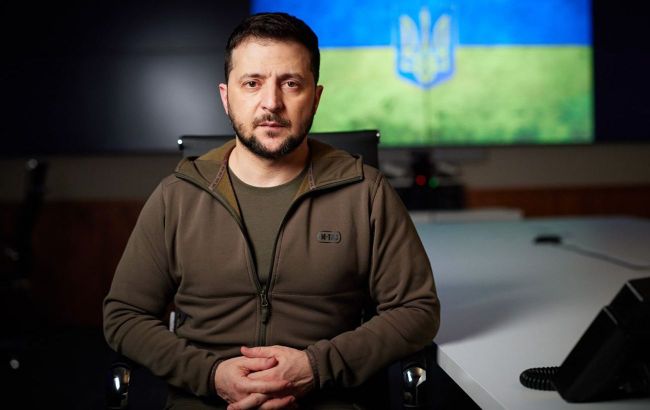 Ukrainian President Volodymyr Zelenskyy (photo: Getty Images)
Ukraine today manufactures even the weapons it has never had before. The total number of equipment currently being produced in Ukraine is tens of times greater than before the war, says Ukrainian President Volodymyr Zelenskyy in his interview with journalist Natalia Moseichuk.
"We produce Neptunes, Stuhnas, and Corsairs. The quantity of Stuhnas and Corsairs we produce, I can't say exactly, but it's not just tens of times more than before the war; these are colossal figures. They are constantly on the front lines, approved by our military. We want even more, but you can't imagine the quantity we are building," said the President.
He mentioned that Ukraine has started manufacturing NATO-standard weapons that the country has never had before.
"We have domestically produced 155-caliber artillery on the battlefield. We have a systematic production. So far, this was not enough for the front lines, but it's many times more than what we had before," explained Zelenskyy.
According to him, in addition to missiles and shells, Ukraine also manufactures a large number of drones. Moreover, the President emphasized that he personally oversees all production.
"Everything that is produced in Ukraine, I check everything. The military and the Ministry of Defense know that I check every item. Intelligence constantly brings me contracts, and if we are not fulfilling something, if we have refused something, I raise the issue, and everything is signed, everything is ordered," said the head of state.
The President explained that his task is to ensure that Ukraine can produce as much as possible independently.
"My task is for everything in Ukraine that can be privately produced; we order everything to the maximum. Somewhere I see armored vehicles, somewhere I see drones. We order all of this," Zelenskyy emphasized.
The Ukrainian president has stated that Ukraine aims to modernize its defense industry to the point where it can manufacture Western-style weaponry on its own territory.
Furthermore, Yehor Cherniev, the Deputy Chairman of the Verkhovna Rada Committee on National Security, Defense, and Intelligence, explained that Ukraine increases its ammunition production every month to be able to independently supply itself with munitions.
Currently, according to him, work is underway to produce 155mm "NATO-standard" caliber shells.