Zelenskyy reveals why counteroffensive began later than planned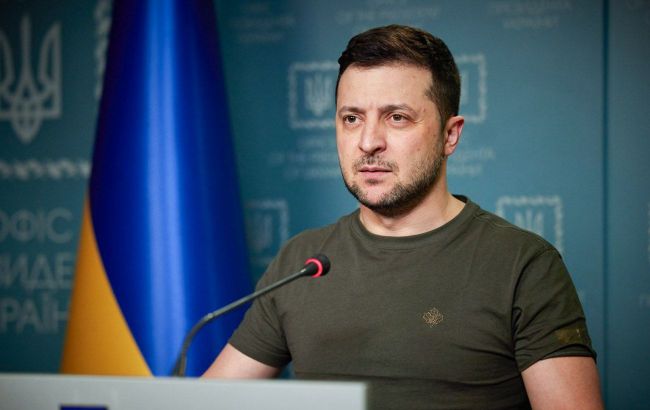 President of Ukraine Volodymyr Zelenskyy (Photo: prsident.gov.ua)
In his speech at the Aspen Security Forum, President of Ukraine Volodymyr Zelenskyy explained that Ukraine had planned to launch a counteroffensive in the spring, but couldn't execute due to a lack of ammunition and equipment.
"We did have plans to start it in spring, but we didn't, because frankly, we had not enough munitions and armaments and not enough properly trained brigades - I mean, properly trained in these weapons," said Zelenskyy.
The President also explained that due to the delay in the counteroffensive, Russian forces utilized the time to their advantage, particularly in mining areas near the frontline and constructing multiple defense lines. According to Zelenskyy, this is currently hindering the Ukrainian counteroffensive.
"Yes, I understand that it is always better to see if victory comes sooner. But, let us not throw people under tanks literally. Let us run our counteroffensive as our analysts and intelligence suggests," concluded the head of the state.
Ukraine's advancement
Ukrainian forces continue their active offensive operations in the directions of Bkahmut, Melitopol, and Berdiansk.
During this time, it was reported by the U.S. National Security Council that Russian invaders had been constructing several lines of defense on the occupied territory of Ukraine for many months. This is slowing down the advancement of Ukrainian troops.
Furthermore, the Ukrainian Ministry of Defense believes that the counteroffensive is proceeding according to plan in terms of effectiveness.
Notably, today, US Secretary of State Antony Blinken stated that the Ukrainian Armed Forces' counteroffensive will not be swift.