Zelenskyy on evacuation of Ukrainians from Gaza Strip: Working with partners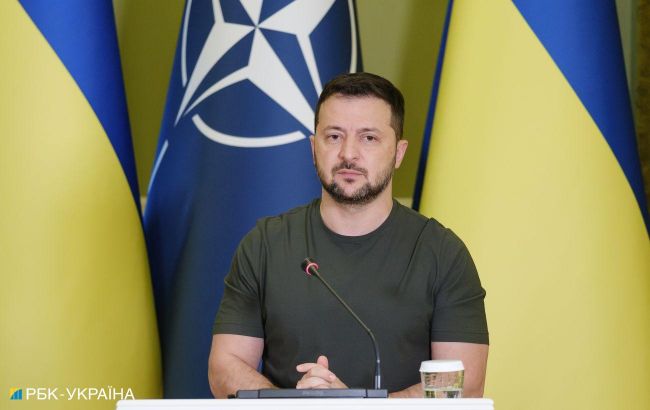 President of Ukraine Volodymyr Zelenskyy (photo: Vitalii Nosach, RBC-Ukraine)
The departure of citizens from the Gaza Strip is currently blocked. However, Ukraine is working with its partners to evacuate Ukrainians, says President Volodymyr Zelenskyy.
"Ukrainian diplomats, intelligence, and security forces continue to work to assist our citizens who find themselves in the Middle East: in Israel and in the Gaza Strip. The evacuation of Ukrainians from Israel is ongoing: over 200 people have been taken to Romania, mostly women and children," he said.
The president added that new flights for evacuating Ukrainians are currently being prepared.
"We are aware of nearly 260 of our people currently in the Gaza Strip. Departure from there is currently blocked for citizens of all countries, but we are working with partners to evacuate our citizens," he emphasized.
Zelenskyy stated that Ukrainian diplomats are ready to assist every Ukrainian who may need help.
"Therefore, I once again appeal to all Ukrainians, especially Ukrainian women, who may need assistance: at any time and in any way, contact the diplomatic missions of Ukraine and follow their recommendations," he added.
Ukrainians in Israel
After the HAMAS terrorists' attack on Israel on October 7, the Ukrainian Ministry of Foreign Affairs reported that Ukrainian citizens were among the casualties and those injured.
Ukraine is actively working on evacuating its citizens. Currently, 200 tickets have been distributed for the first evacuation flight, and preparations are underway for a second flight.
In addition, Ukrainian diplomats successfully evacuated an underage boy from the city of Sderot, who was wounded in the HAMAS attack.
Furthermore, the Ministry of Foreign Affairs stated that at least 11 Ukrainian citizens lost their lives as a result of the HAMAS attack on Israel over the past weekend.